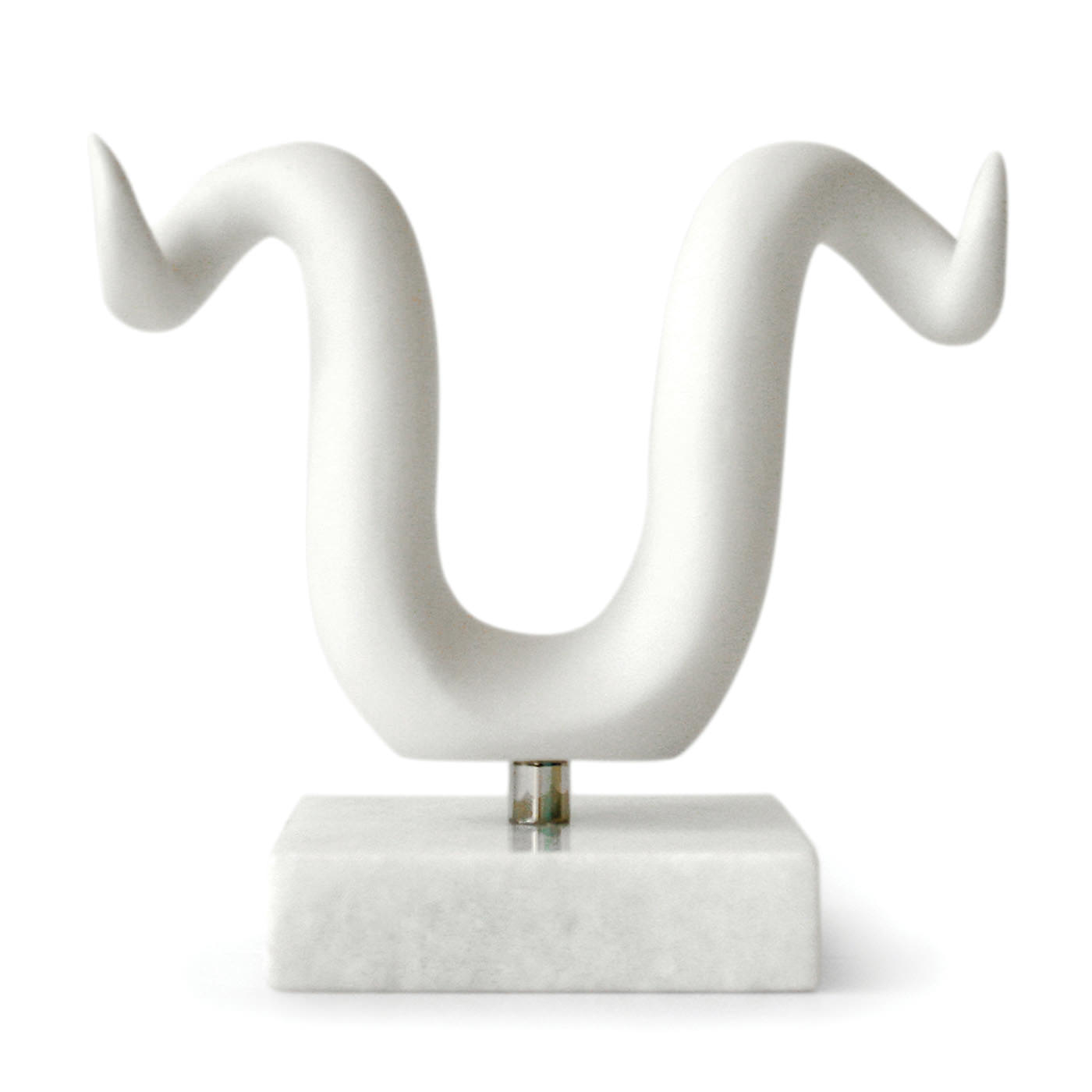 Need help styling this item? Work with a professional interior designer!
Color

White and Marble

Material

High-fired porcelain on a marble base

Size

6''H Horns: 5''H 6'' W Base: 1''H 4'' W 4'' D

Assembly Required

No

Our porcelain homage to heroic horns. Add some mighty gravitas to a console or the center of a dining table.