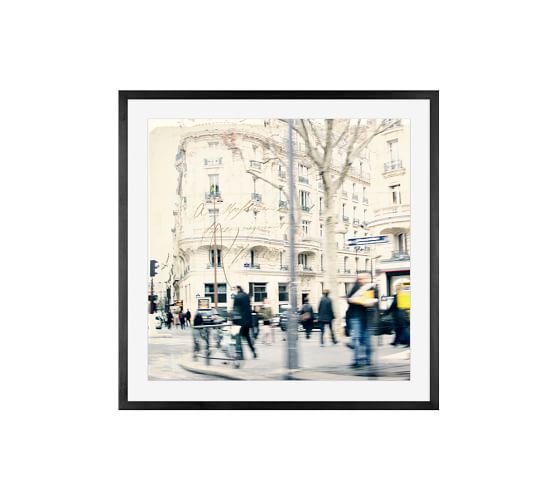 Need help styling this item? Work with a professional interior designer!
Color

Black Wood Gallery Frame

Material

alder wood frame, glass

Size

18" x 18"

Assembly Required

No

This energetically charged photo conveys a sense of the hustle and bustle of a busy Parisian street corner. Finished with an overlay of script and a postage stamp.