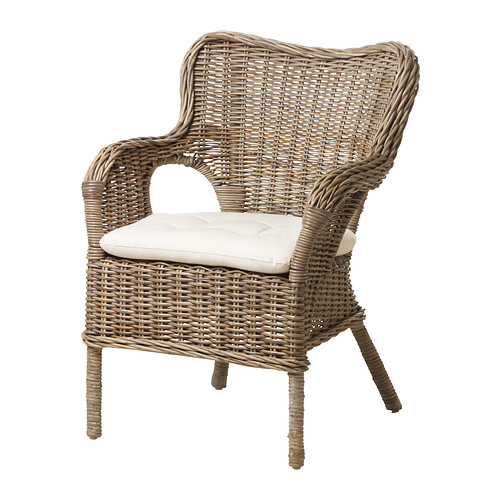 Need help styling this item? Work with a professional interior designer!
Color

Gray, Laila natural

Material

Rattan, Clear acrylic lacquer

Size

Width: 26 3/4 " Depth: 28 3/8 " Height: 36 1/4 "

Assembly Required

No

The furniture is handmade and therefore unique, with rounded shapes and nicely detailed patterns. - Furniture made of natural fiber is lightweight, yet sturdy and durable. - Stackable chair; saves space when not in use. - The cushion can be turned over and therefore has two sides for even wear. - The cover is easy to keep clean as it is removable and can be machine washed.