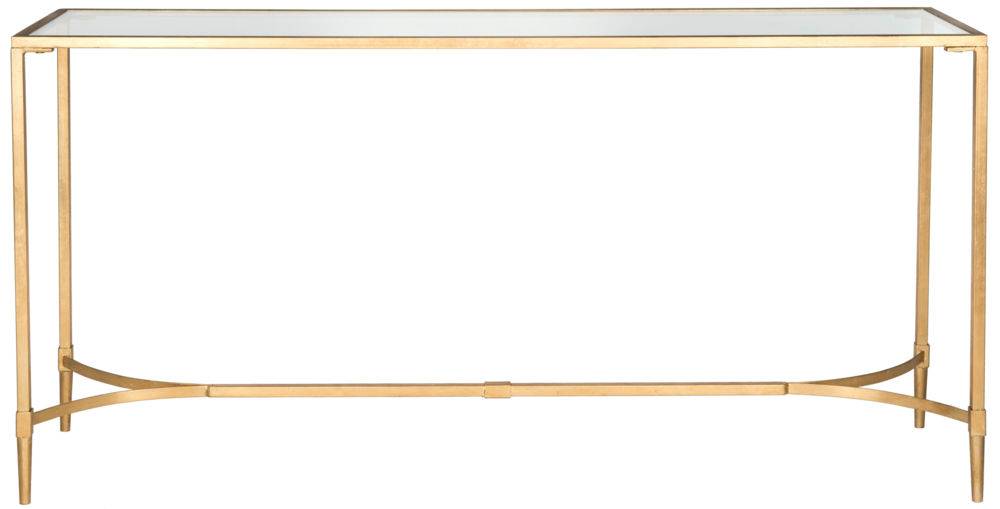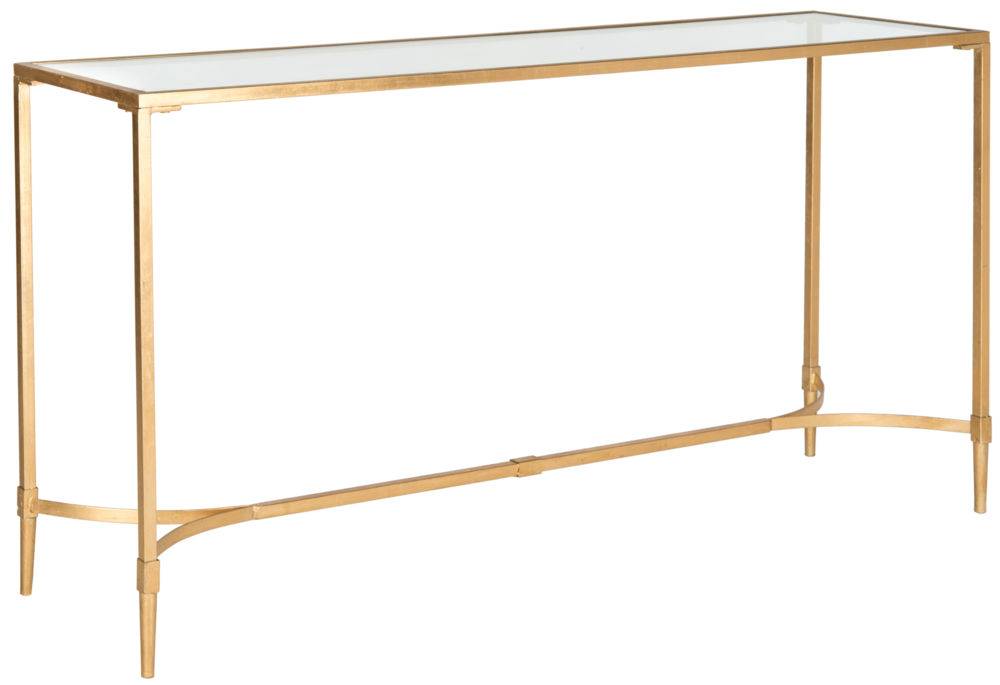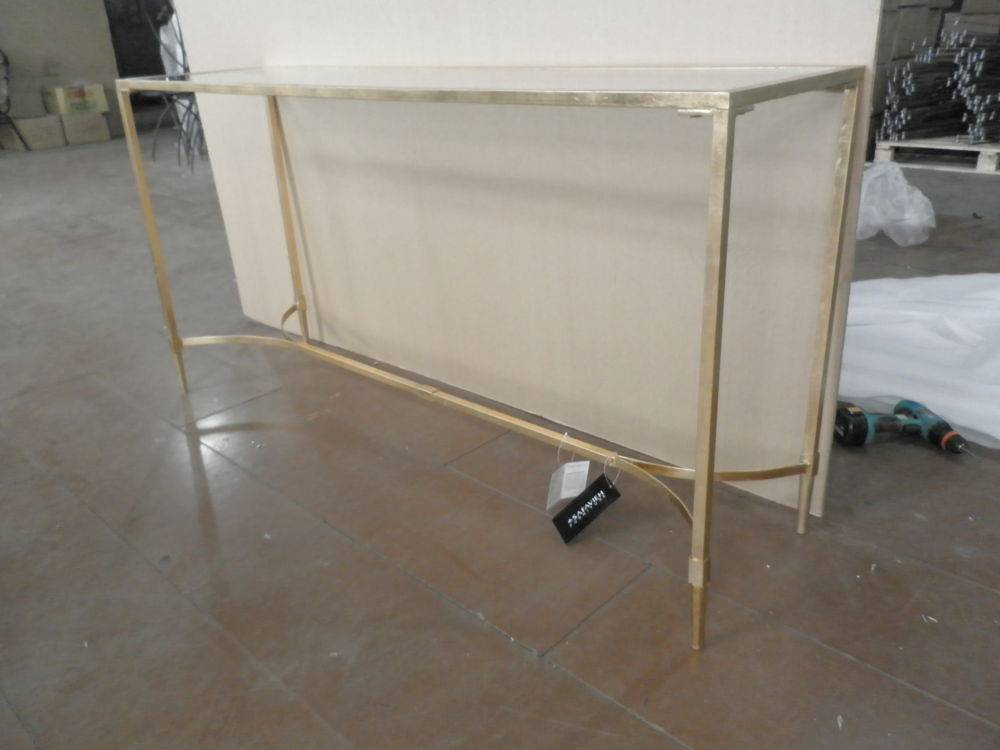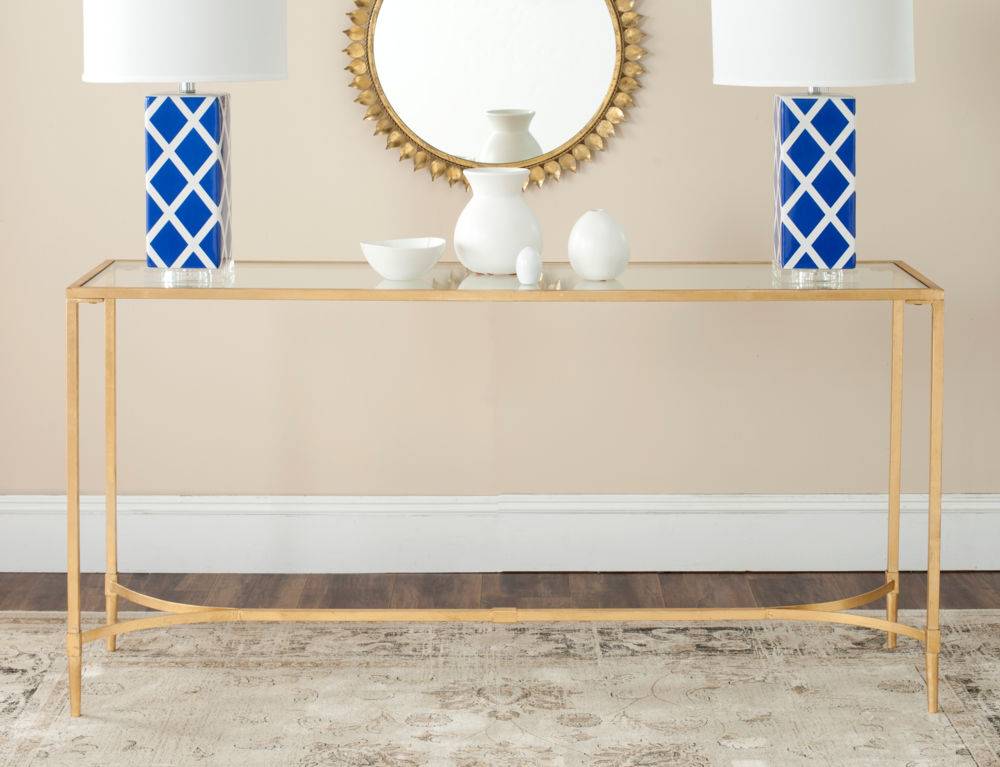 Need help styling this item? Work with a professional interior designer!
Color

gilt and llacquer finish

Material

solid iron/gglass

Size

16" L X 63" W X 32" H

Assembly Required

No

The epitome of sleek sophistication, the Antwan console brings a designer look to the living room or entry hall. A wonderful example of metal artistry, this piece is crafted of solid iron with gilt and lacquer finish, and a tempered glass top.