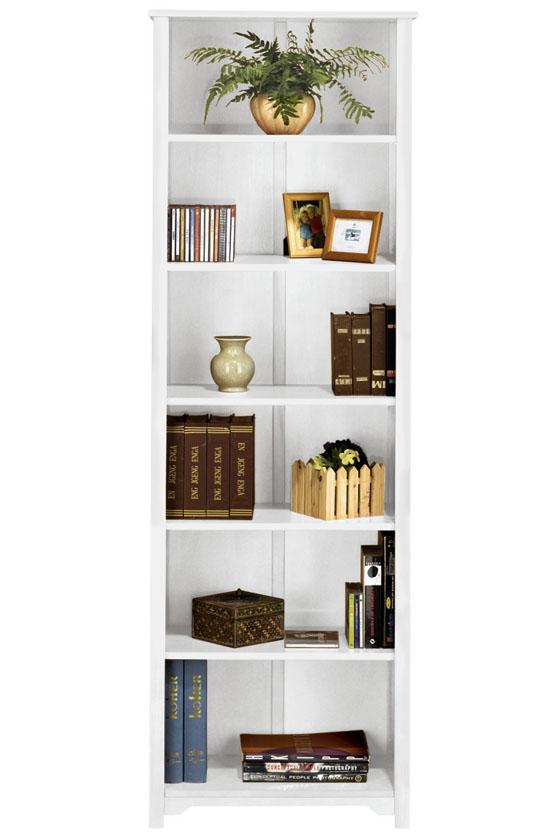 Need help styling this item? Work with a professional interior designer!
Color

White

Material

Poplar veneer and mdf

Size

24"W x 72"H x 13.5"D

Assembly Required

No

Stock the Oxford Bookcase with books, photos and mementos that reflect your tastes and interests. This furniture is inspired by vintage English design but works beautifully with any decorating theme. From the sturdy construction to the durable materials and versatile style, this bookshelf is an excellent choice.