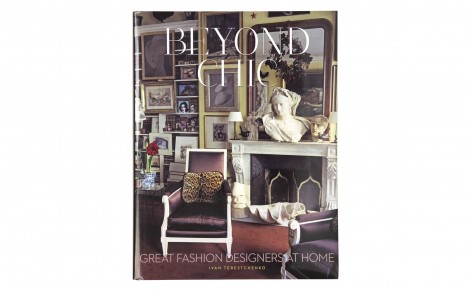 Need help styling this item? Work with a professional interior designer!
Color

Print

Material

Hardcover, 284 pages

Size

9.5"W x 1.25"D x 12.5"D

Assembly Required

No

For over two decades, acclaimed photographer and author Ivan Terestchenko was given unprecedented access to photograph famous fashion designers far from the pressure of the catwalk and the atelier. Such well known designers as Chanel, Pucci, YSL, Christian Louboutin, and Armani as well as other couturiers, stylists, muses and fashion personalities are photographed amid the décor, works of art, and personal collections of their private residences. From Paris to Venice, from London to Marrakesh, with stops in the Egyptian desert, the south of France, the Swiss Alps and New York, we are invited on an intimate tour of some remarkable homes. Some are mythic, some off-the-beaten track, others minimalist or exotic, yet all are fascinating glimpses into the lives of these fashion icons.