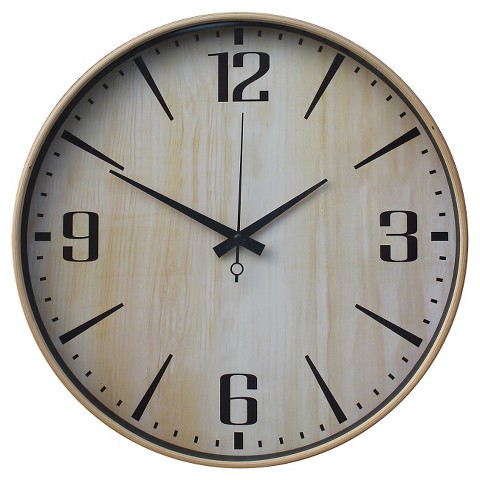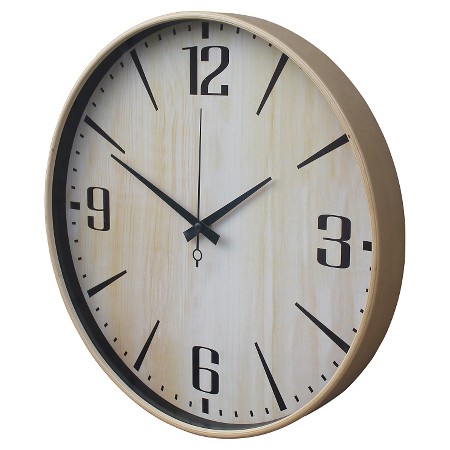 Need help styling this item? Work with a professional interior designer!
Color

Beige

Material

MDF, Glass

Size

16" H x 16" W x 2.5" D

Assembly Required

No

Threshold's 16" Wall Clock gives a contemporary twist on the classic wall clock with its woodgrain face, tapered hands and bold numerals. A great addition to any room, this analog clock offers a stylish way to stay on schedule.