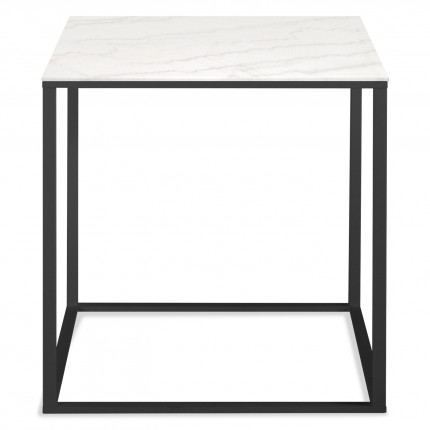 Need help styling this item? Work with a professional interior designer!
Color

Black / Marble

Material

Stainless steel, marble

Size

20" x 20"

Assembly Required

No

Nothing but the bare essentials here. Sublime stainless steel or powder-coated steel in white or black gently supports your choice of top. Select from graphite-on-oak, marble, walnut and black mirror tops. Black mirror only available with black base.