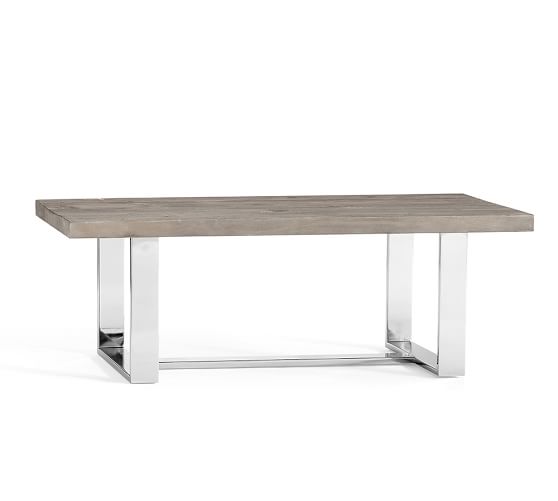 Need help styling this item? Work with a professional interior designer!
Color

Polished Metal Finish

Material

Kiln-dried reclaimed pine with a polished metal frame.

Size

52" wide x 26" deep x 18" high

Assembly Required

No

Reclaimed pine is paired with a simple, polished-nickel frame in our Durham collection's stylish mix of rustic and urbane. The wood is finished by hand to enhance the variations in hues and grain, and the markings inherent to salvaged wood, allowing each piece to exhibit its own individual character.