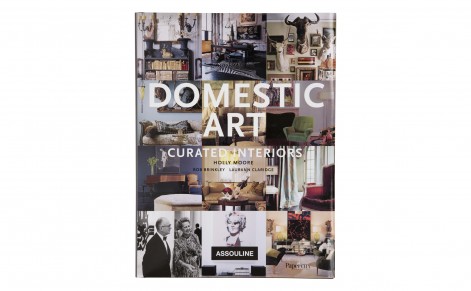 Need help styling this item? Work with a professional interior designer!
Color

Multi

Material

Hardcover, 192 pages

Size

10"W x 1.25"D x 13"H

Assembly Required

No

Domestic Art: Curated Interiors leads the reader on a tour through inspiring and individualistic interiors, from a 500 square foot studio to a Philip Johnson architectural wonder. Thirty-five projects in all document nearly a decade of smartly styled interiors from the pages of PaperCity magazine. In this book, a designer builds her dream home – cantilevered over an earthquake fault. A gallery owner brings a circa 1880's house back from the brink of decay. The designs range from follies to disciplined mansions. This is a book where originality, spirit, and the unexpected pop from each page. Domestic Art reveals fascinating snapshots of today's best and most intriguing interior design. "