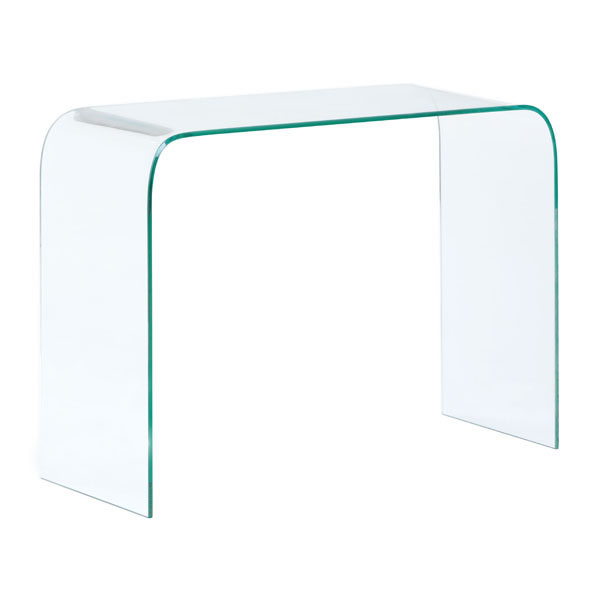 Need help styling this item? Work with a professional interior designer!
Color

Clear

Material

tempered glass

Size

15.7" L X 43" W X 32" H

Assembly Required

No

Gracefully formed from a solid piece of semi-tempered glass, the beauty of the Mecca console table is that it never seems to clutter a room.