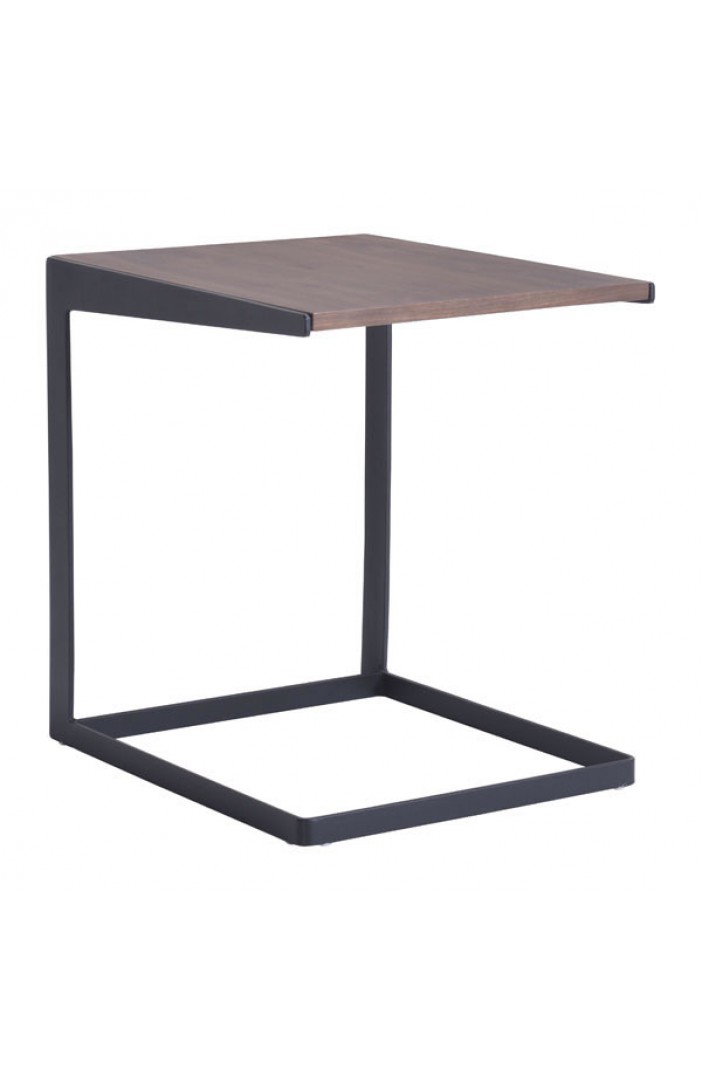 Need help styling this item? Work with a professional interior designer!
Simple and elegant the Sister end table features a square wood top made from warm walnut wood veneer and is supported by slim metal frame in contrasting black powdercoated finish. Perfect for tucking under your sofa or arm chair for easy reaching electronics or working on your laptop.

Estimated Arrival

This is a item.

This Trade Exclusive vendor typically ships in-stock items in 10-14 business days.

Return Policy Details

This item is non-returnable.