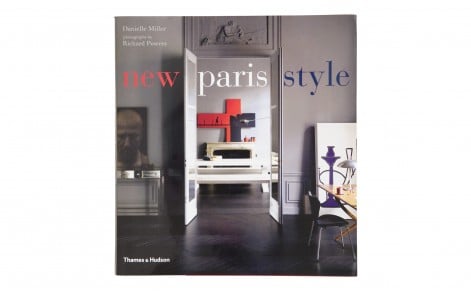 Need help styling this item? Work with a professional interior designer!
Color

/

Material

Hardcover, 224 pages

Size

•9.5"W x 1"D x 10"H

Assembly Required

No

This is an exclusive look into the private dwellings of the most creative talents in Paris. Homes of people from the music, fashion, design, film and art worlds are featured. The twenty-seven properties that have been specially photographed for this book straddle the hippest arrondissements in the city. From the bohemianism of the Left Bank, to the trendy Marais and the edgier Belleville and 13th, these neighborhoods reflect the cosmopolitan melting pot that is influencing Paris' design trends. Homes include those of creative director Jean-Christophe Aumas, interior designers Pierre Yovanovitch and Florence Baudoux, fashion designer Corrado de Biase, jewelry designer Martha Bedoya, antiques dealer Florence Lopez, product designers Ora-Ïto and Victoria Wilmotte, illustrator Jean-Philippe Delhomme and actor and singer Marc Lavoine. Aimed at those of us who dream of injecting glamour and style into our personal spaces, New Paris Style is packed with creative and inspiring ideas no matter where we live.