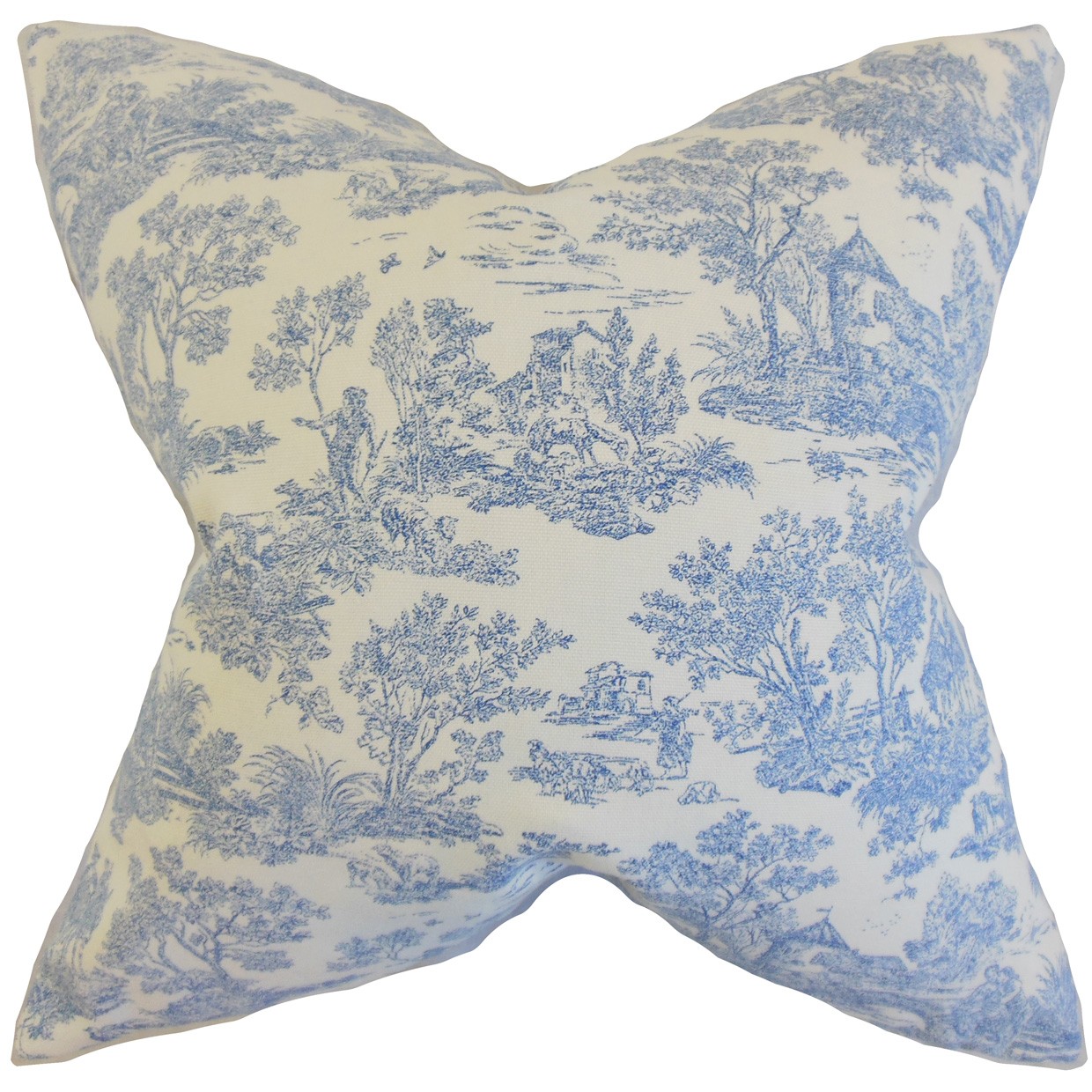 Need help styling this item? Work with a professional interior designer!
Intricate and classy, this throw pillow brings an old world feel to your interiors. This toss pillow features a toile pattern in shades of blue against a natural background. Combine with solids and other patterns for a lovely decor style. This 18" pillow is 100% cotton-made. Crafted in the USA.

Estimated Arrival

This is a item.

The Pillow Collection in-stock items typically ship in 2-3 business days.

Return Policy Details

Returns accepted within 30 days of reciept. Returns must be in original condition. Return shipping fees may apply. Custom items are non-returnable.