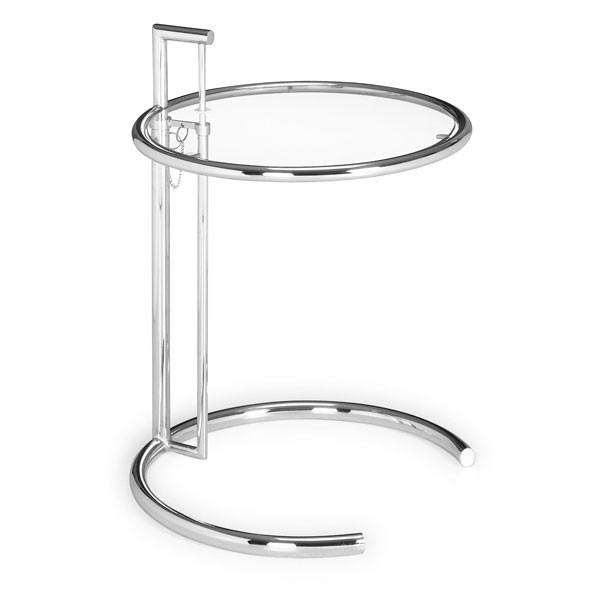 Need help styling this item? Work with a professional interior designer!
One of the true modern classics, the Eileen Grey has a clear tempered glass top with a chromed steel tube frame and adjustable height.

Estimated Arrival

This is a item.

This Trade Exclusive vendor typically ships in-stock items in 10-14 business days.

Return Policy Details

This item is non-returnable.