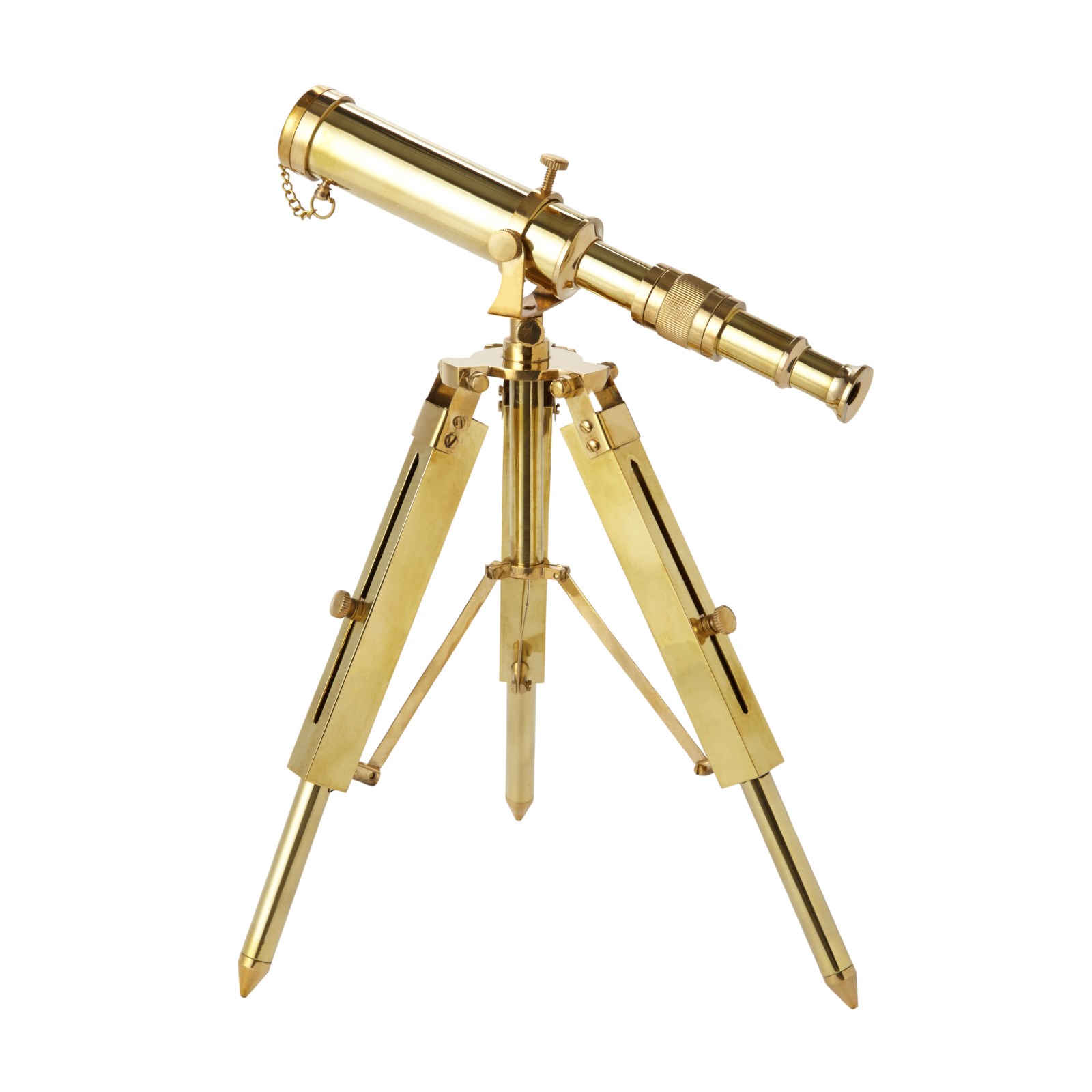 Need help styling this item? Work with a professional interior designer!
Color

Gold

Material

Metal

Size

10.5Wx10.5Dx14.5H

Assembly Required

No

Keep your sights on secrets of the night sky and other natural wonders with the desk-sized Steven telescope. The telescope's all-metal construction gives it the look of a precision scientific instrument. Design features include a photographer's-style adjustable tripod base and thumb screw adjustments. Universal joints control the telescope's height, pivot and angle. Precision ring adjustments control the telescope's focus and image size.

Estimated Arrival

This is a item.

This Trade Exclusive vendor 5 typically ships in-stock items in 7-10 business days. Out-of-stock items are placed on backorder and typically ship within 14 weeks.

Return Policy Details

This item is non-returnable.