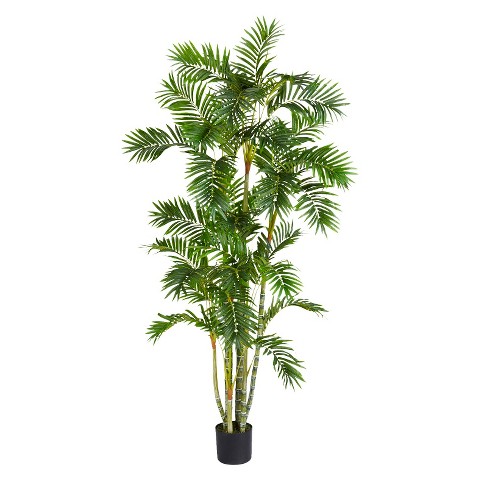 Need help styling this item? Work with a professional interior designer!
Color

green/black

Material

: Iron, Polyester, Plastic

Size

72.000 H x 32.000 W x 32.000 D

Assembly Required

No

Standing tall at 72 inches high (6 feet) this realistic looking Areca Palm Tree could hide among its tropic siblings with nobody being the wiser. Several intricately designed segmented trunks reach up high into the sky to hold out 33 lush leaves flowing out in different directions. The long foliage creates interesting patterns sure to draw anyones attention. Comes with pot and faux soil to complete the look.