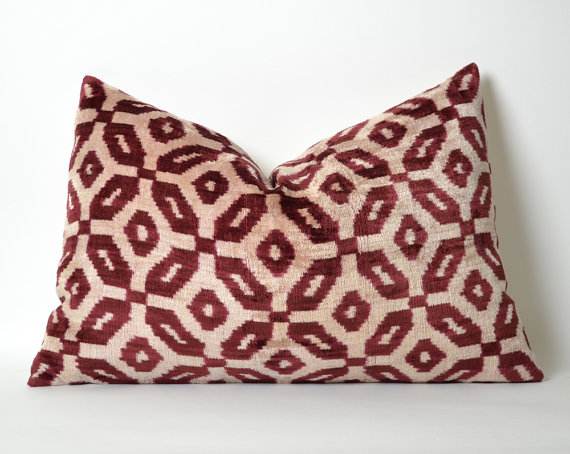 Need help styling this item? Work with a professional interior designer!
Color

Red Wine Maroon

Material

zipper, natural dye, ikat velvet fabric, ikat fabric

Size

16x24

Assembly Required

No

Ikats are vibrant textiles hand dyed and handwoven. They have been made for centuries along the Silk Road in Central Asia. This is the inherent beauty of a completely handwoven and dyed fabric.