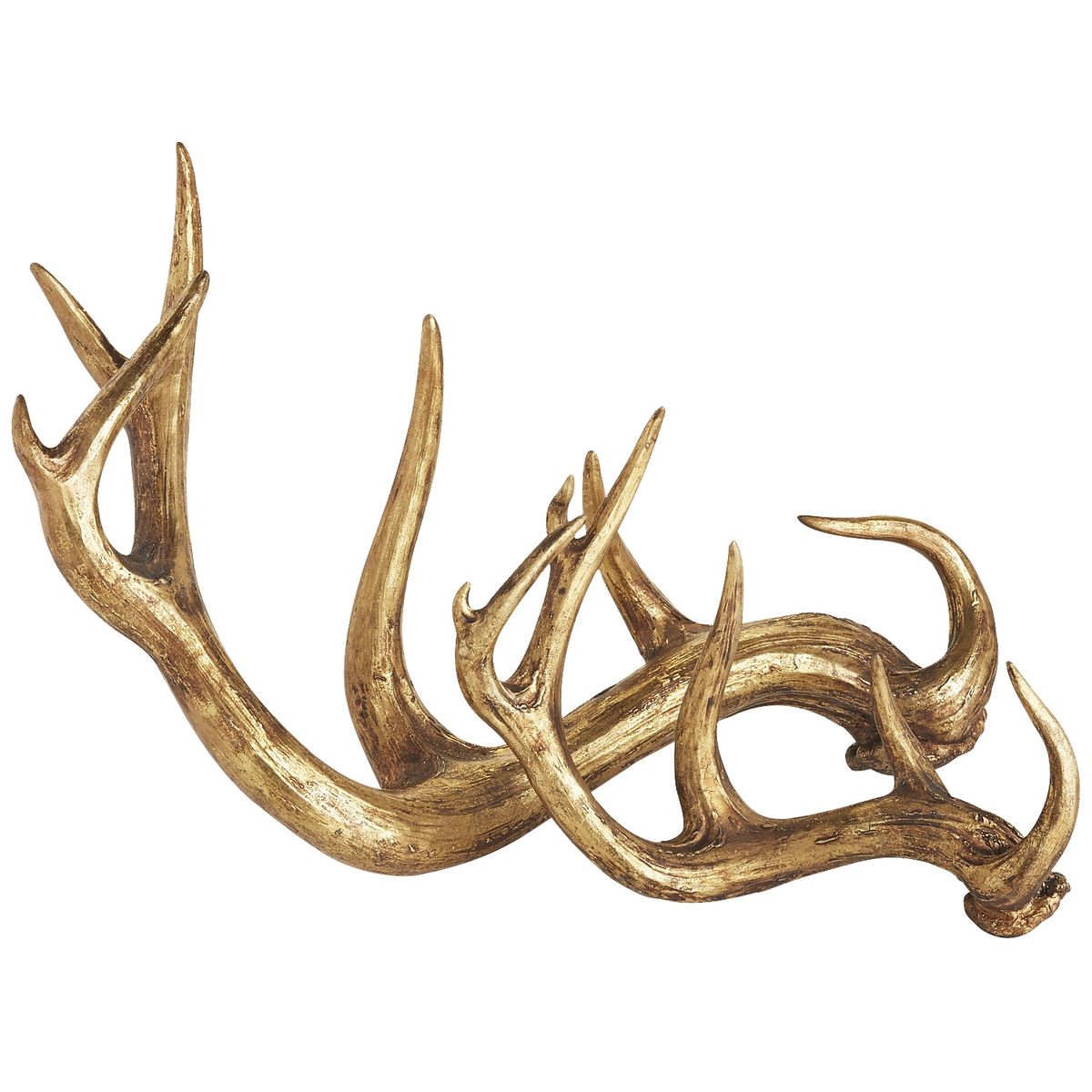 Need help styling this item? Work with a professional interior designer!
Color

Gold

Material

Stone, resin

Size

14"W x 9.50"D x 16.50"H

Assembly Required

No

Faux taxidermy is a contemporary trend. Our handcrafted antlers make a striking (and handy) accent for a bedroom, office or entryway. Since playing off juxtaposition is half the fun, you could find yourself hooked on the look and also hang them in a feminine boudoir.