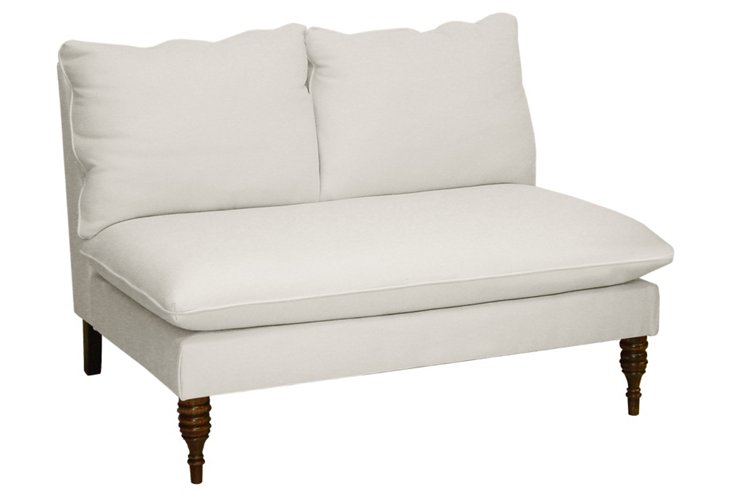 Need help styling this item? Work with a professional interior designer!
Color

white twill

Material

frame, pine; upholstery, cotton; fill, polyurethane/polyester foam

Size

49"W x 35"D x 35"H

Assembly Required

No

Resting on finely crafted spindle legs and upholstered in white twill cotton, this armless settee is both sophisticated and subtle. Handcrafted in the USA.