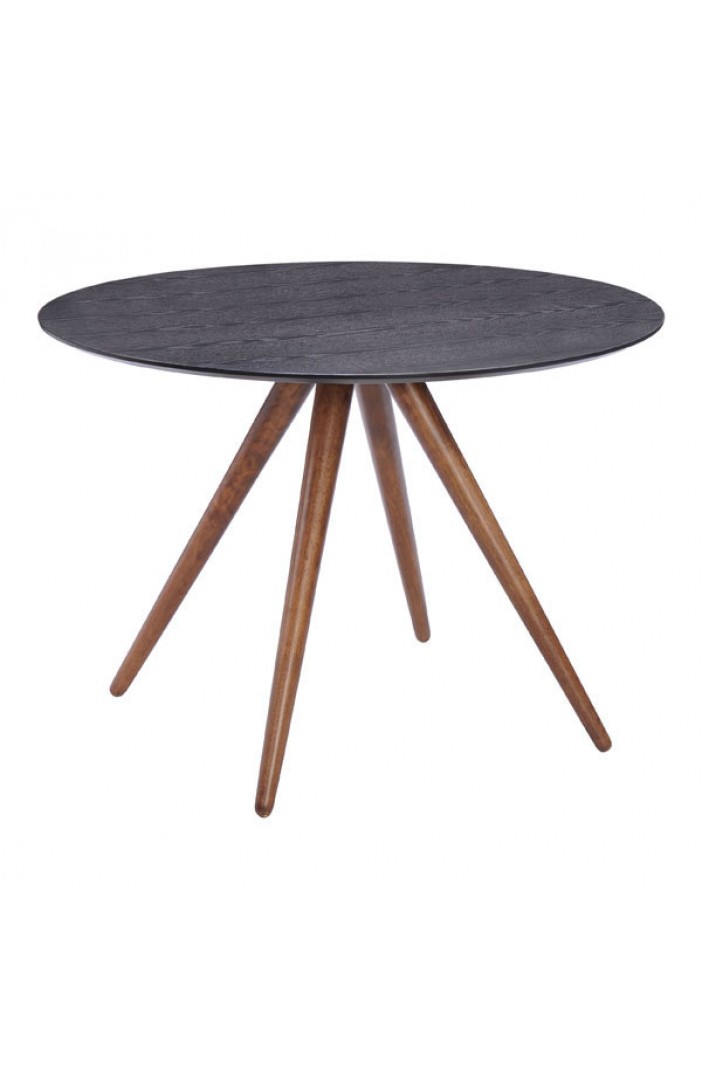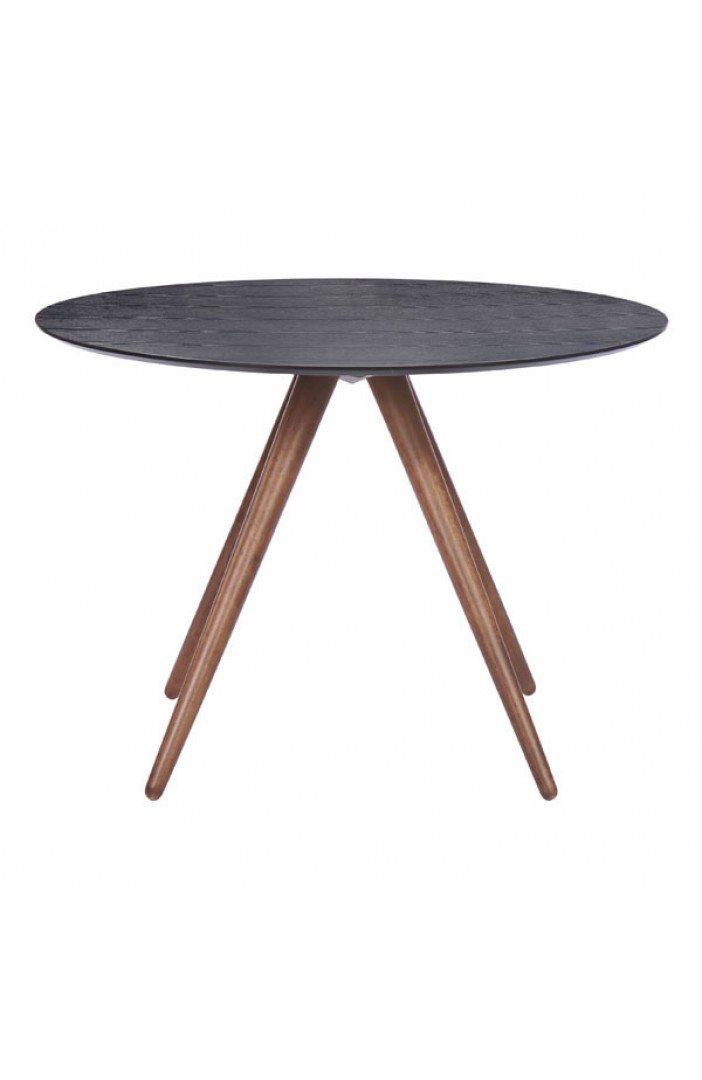 Need help styling this item? Work with a professional interior designer!
Splayed legs and round top give the Grapeland Heights Table a mod feel. Has a handsome walnut color finish in the legs and matte black with wood grain for the top. It's a lovely foil for mid-century chairs.

Estimated Arrival

This is a item.

This Trade Exclusive vendor typically ships in-stock items in 10-14 business days.

Return Policy Details

This item is non-returnable.