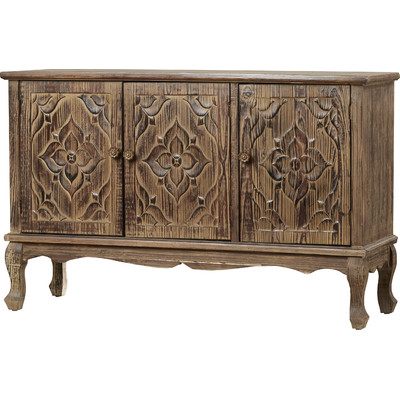 Need help styling this item? Work with a professional interior designer!
Color

Montgomery natural wash

Material

Wood

Size

30" H x 47" W x 15.5" D

Assembly Required

No

Perfect for stowing glassware in your dining room or displaying a bouquet of fresh blooms in the den, this sideboard showcases a weathered design and intricately carved floral details.