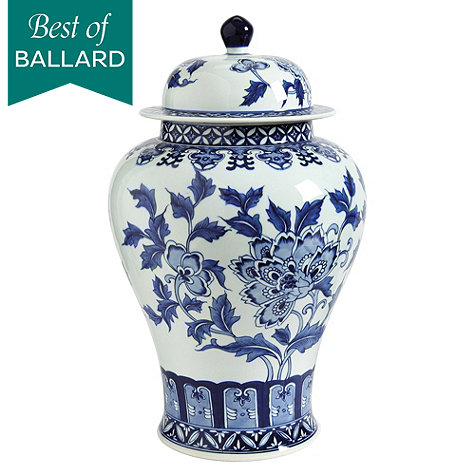 Need help styling this item? Work with a professional interior designer!
Color

Blue & White

Material

Porcelain

Size

18 1/2"H X 11" Diameter

Assembly Required

No

Available to ship 12-05-2016. Blue and white porcelain dates back to 14th century China. The look was so universally popular, Europeans imported it by the shiploads, finally learning how to produce porcelain on their own in the 18th century. Our Blue & White Vases celebrate the tradition with timeless style.