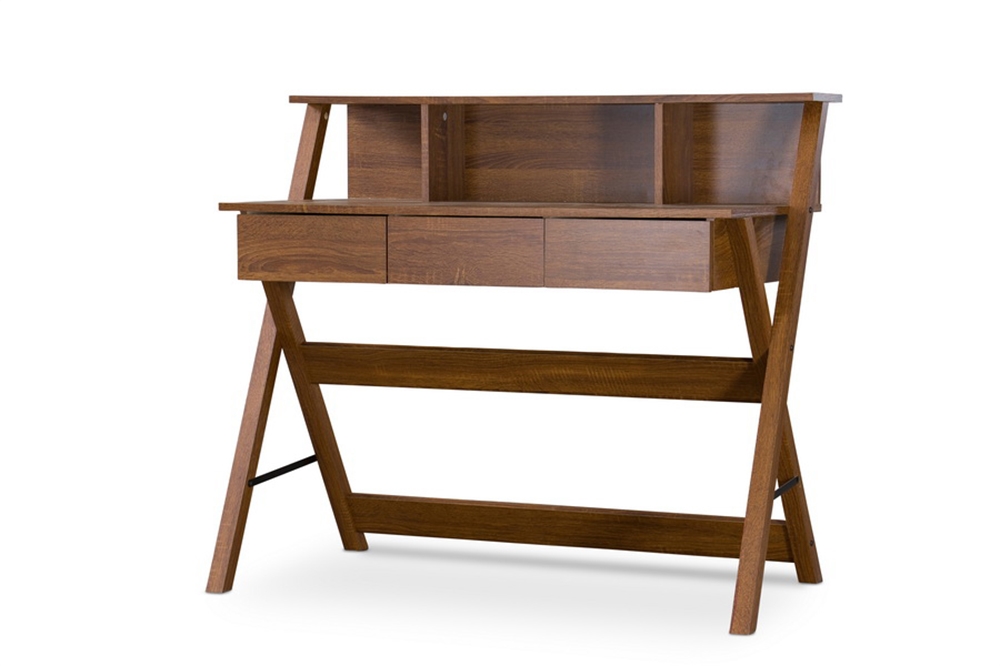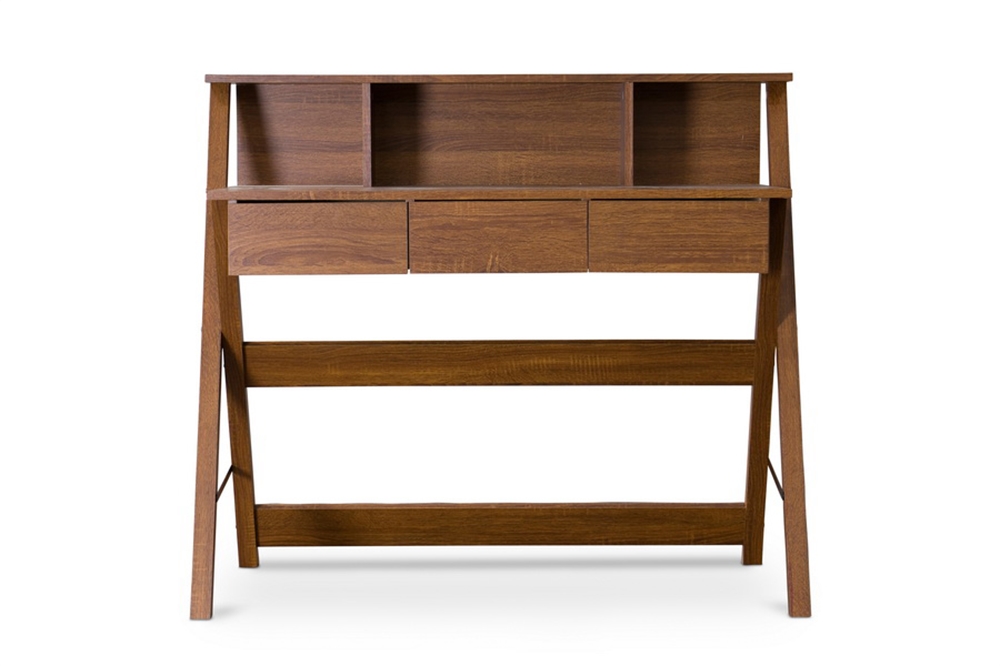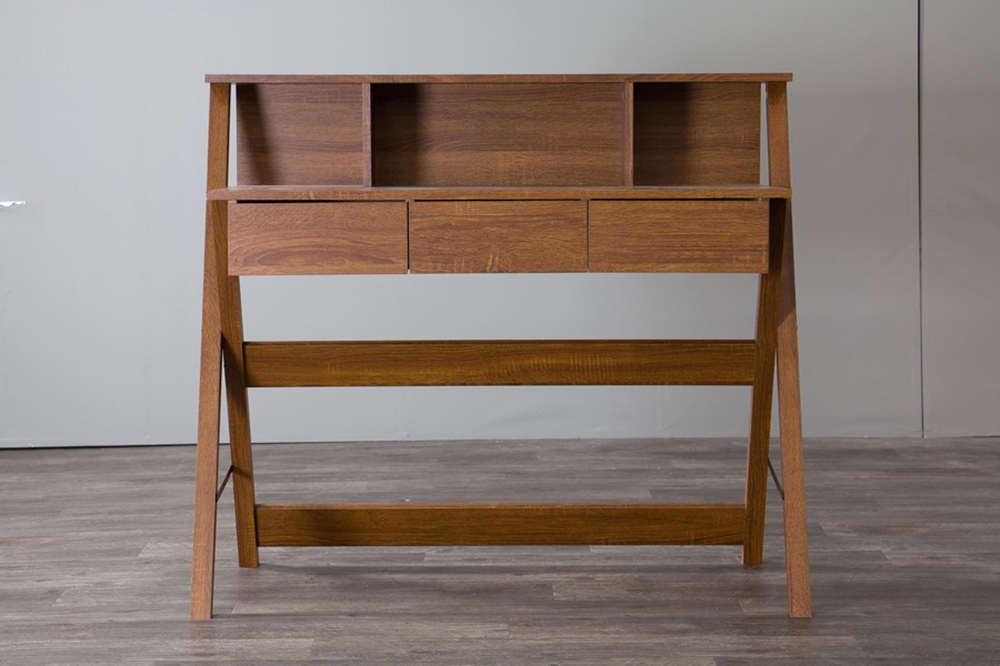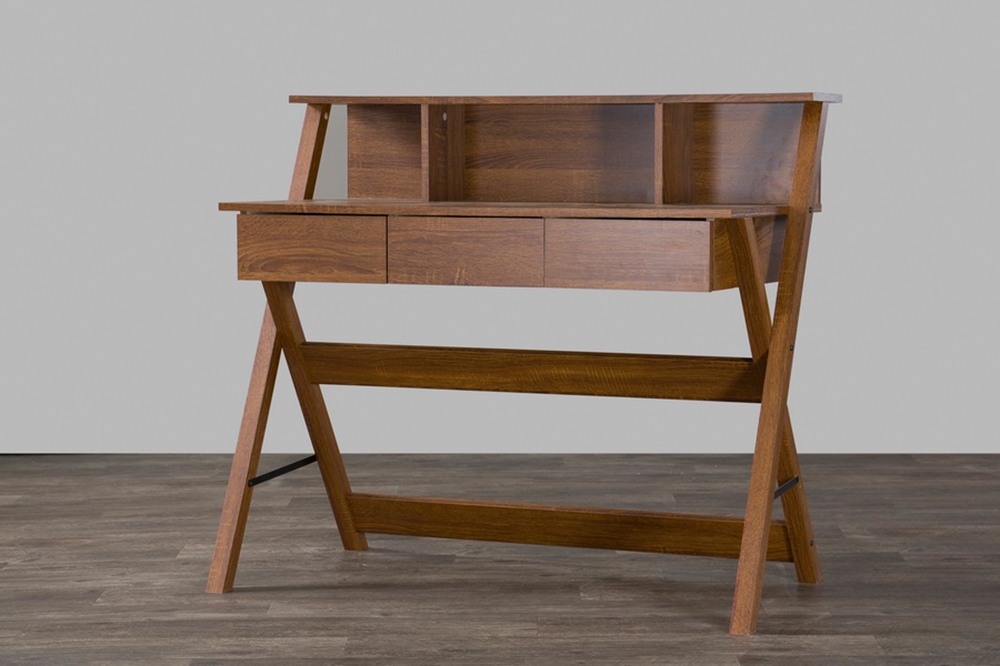 Need help styling this item? Work with a professional interior designer!
Color

Sonoma Oak

Material

engineered wood

Size

43.2"W x 22"D x 37.6"H

Assembly Required

No

Get the most out of your space with our Crossroads II Writing Desk. Vertically oriented design reduces footprint while maximizing storage. The rectangular pattern is softened slightly via a smooth-edged top. Stylish pull-handle-free drawers make a contemporary statement. A dark Sonoma oak-veneer finish matches well with many motifs.

Estimated Arrival

This is a item.

This Trade Exclusive vendor typically ships in-stock items in 5-10 business days.

Return Policy Details

This item is non-returnable.