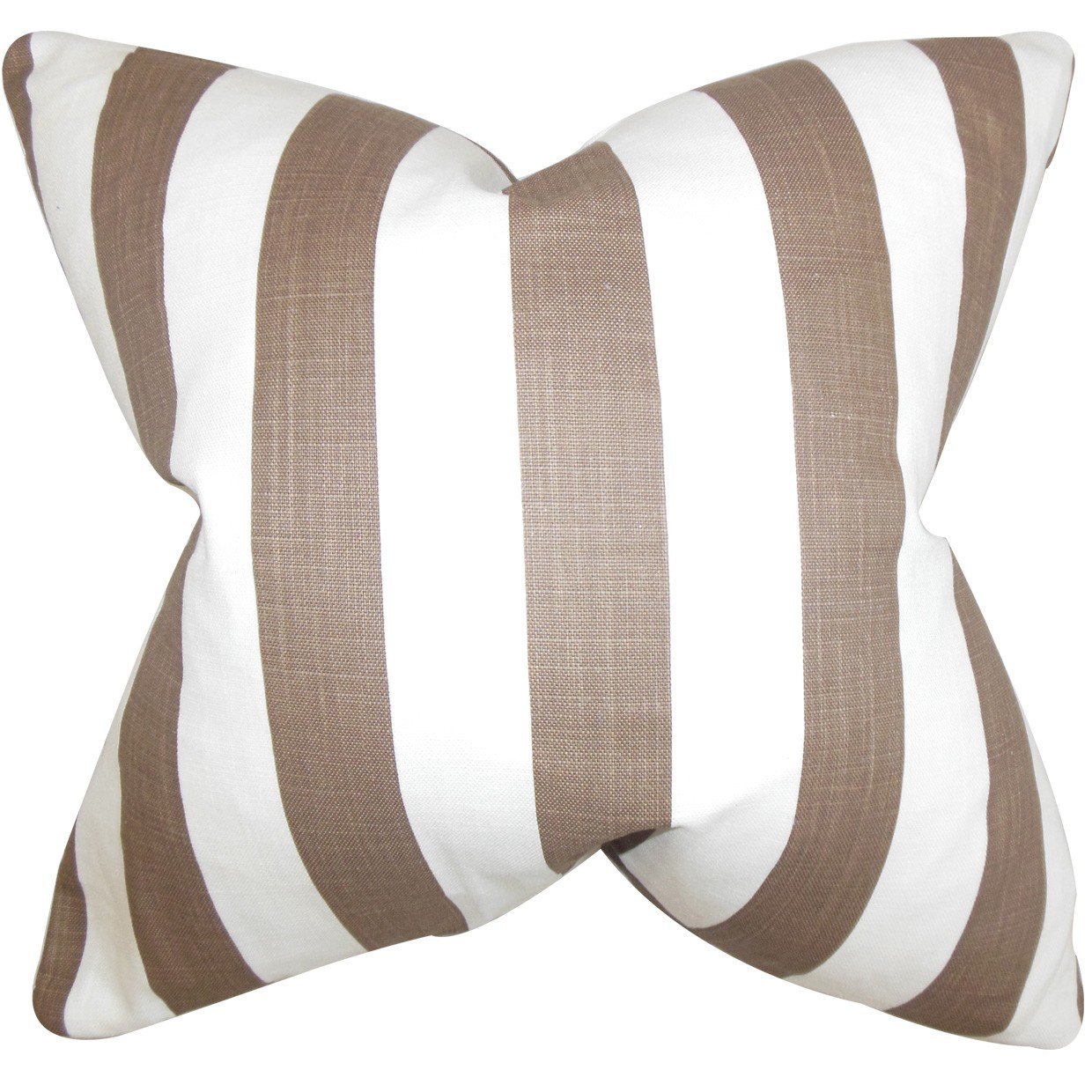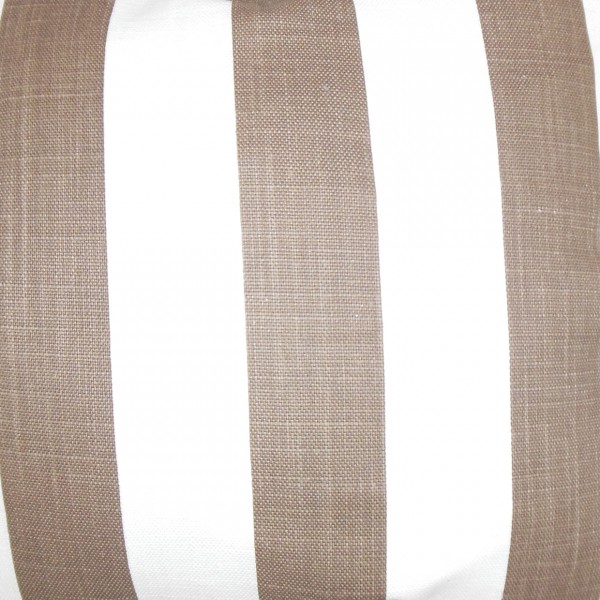 Need help styling this item? Work with a professional interior designer!
Spruce up your space with this striking accent pillow. This toss pillow features a classic stripe pattern in shades of white and brown. Place this statement piece to your sofa, bed or seat. Combine with solids and other patterns from our pillow collection. Made of 100% soft cotton fabric.

Estimated Arrival

This is a item.

The Pillow Collection in-stock items typically ship in 2-3 business days.

Return Policy Details

Returns accepted within 30 days of reciept. Returns must be in original condition. Return shipping fees may apply. Custom items are non-returnable.