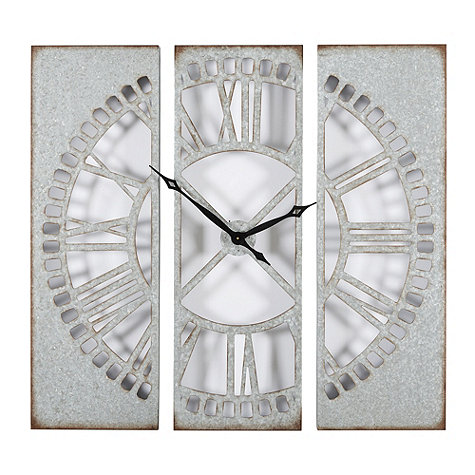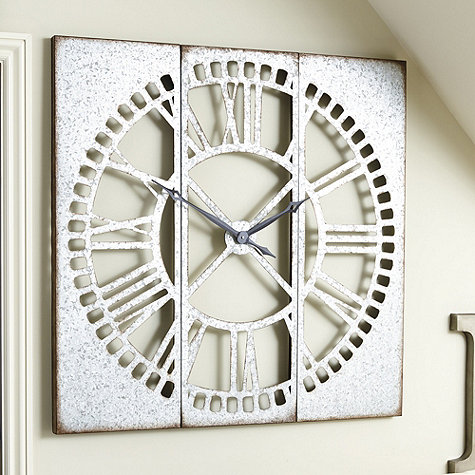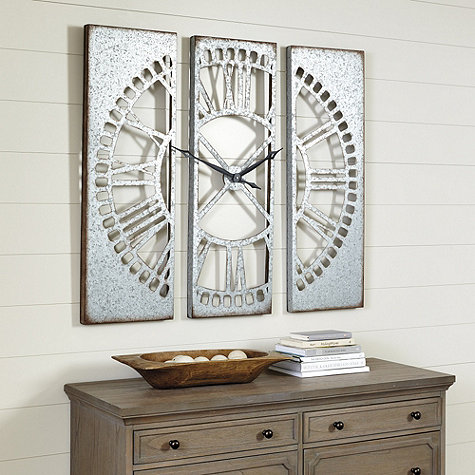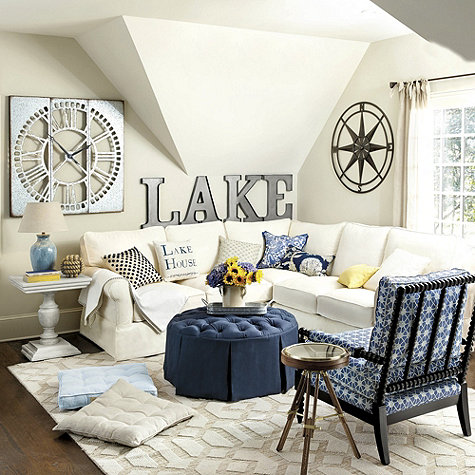 Need help styling this item? Work with a professional interior designer!
Color

Rust zinc

Material

Metal

Size

42" Square X 1 3/4"D

Assembly Required

No

Our Jonas Clock is made in three separate pieces, so it hangs like triptych. The pierced metal design allows your wall color to become part of the vintage industrial design. Hang pieces farther apart to cover even more wall space.