Trade Exclusive
BAXTON STUDIO PORTER RETRO GREY FABRIC UPHOLSTERED SWIVEL TUB CHAIR
$348
+$75 shipping surcharge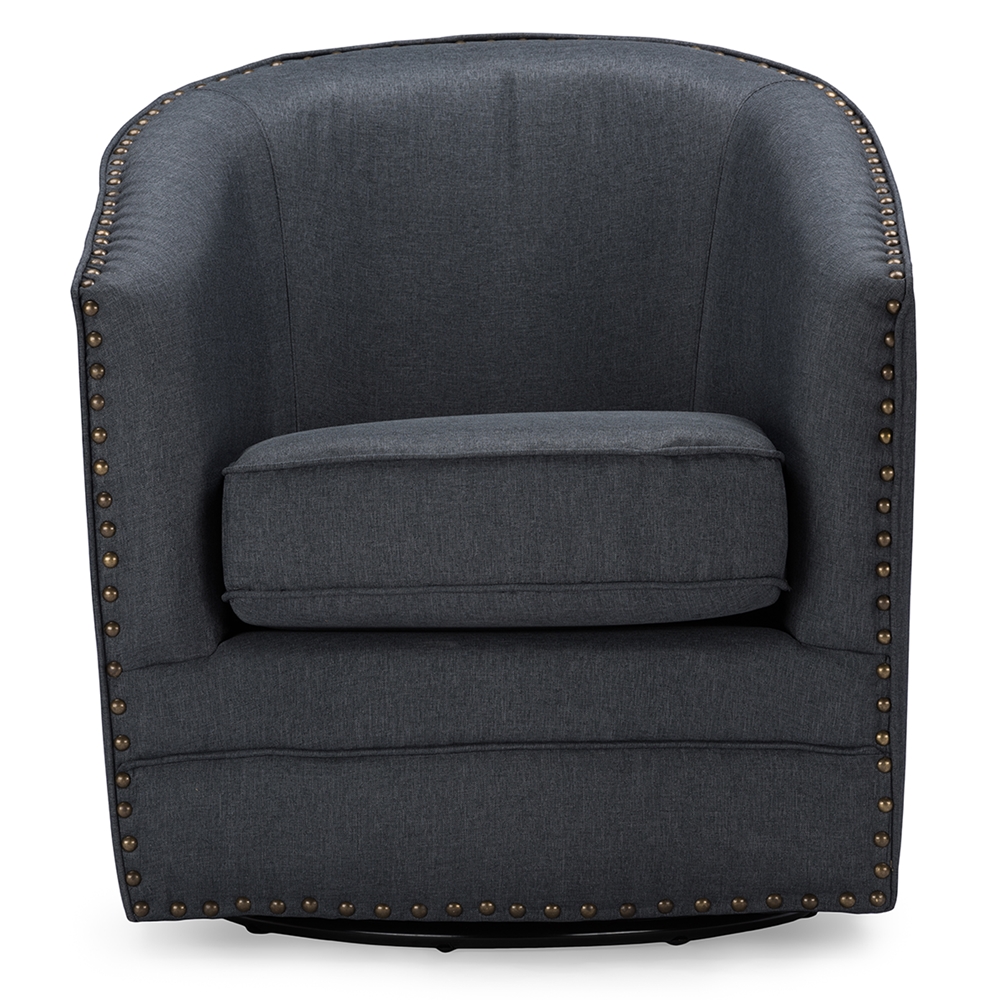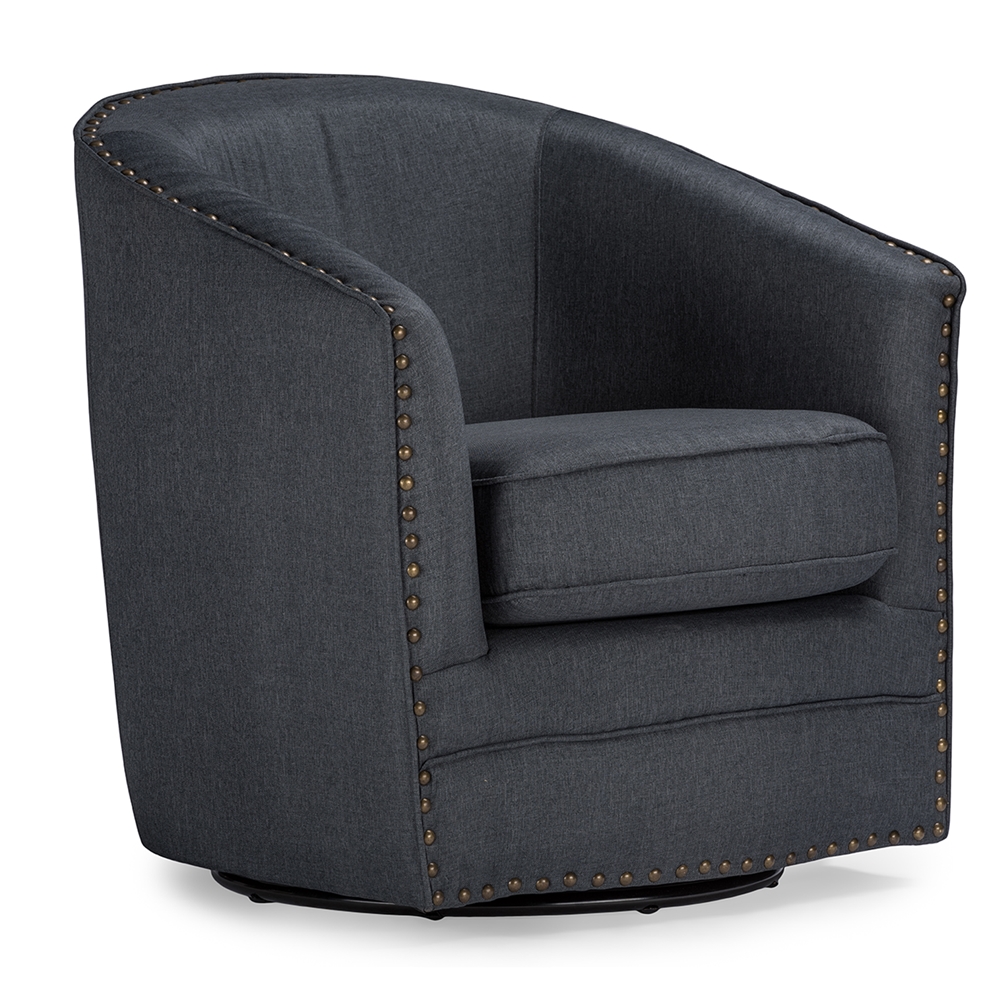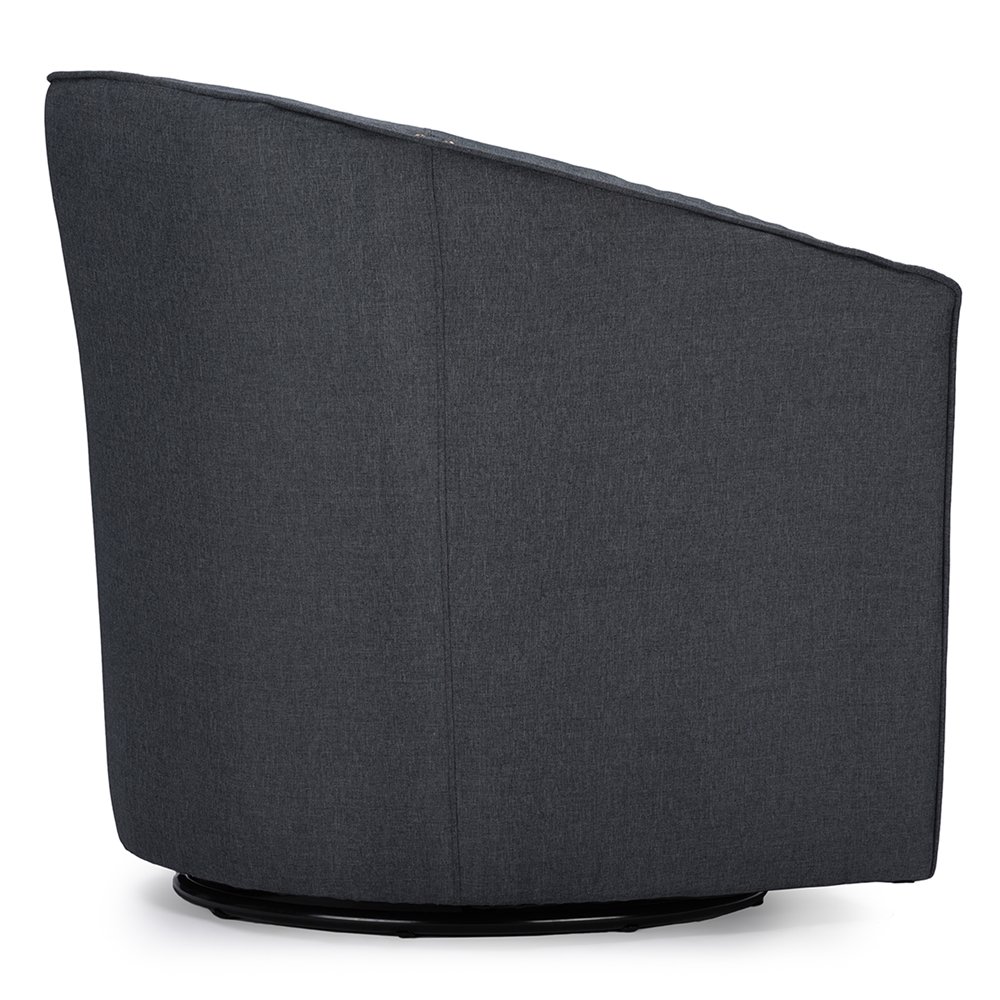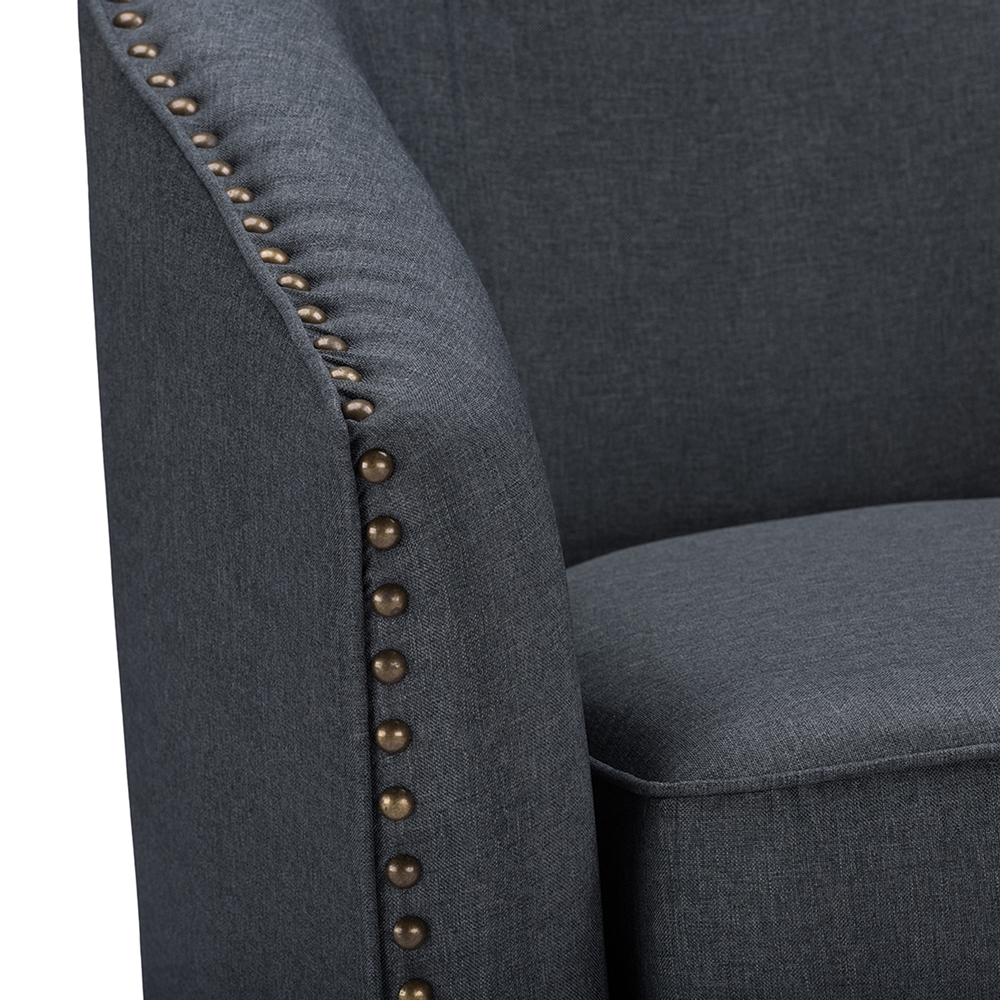 Need help styling this item? Work with a professional interior designer!
Color

Grey

Material

upholstered with cotton-linen blend fabric, swivel base

Size

27.30" High x 29.64" Wide x 28.47" Long

Assembly Required

No

Fun and chic, this Porter Contemporary Fabric Upholstered Swivel Tub Chair is a sure way to jazz up your room decor. Whether placed in your bedroom, living room, or den, this upholstered chair adds a pop of color and spunky style. The porter features a medium height, shelter-style back and classic bronze finished nail heads trim detailing. It is furnished with a plush, multi-layer seat cushion that you can sink right into and will still hold its shape and support. To maintain the cleanliness, the top layer of seat cushion is removable, allowing the dust off. Made in China, the chair arrives fully assembled.

Estimated Arrival

This is a item.

This Trade Exclusive vendor typically ships in-stock items in 5-10 business days.

Return Policy Details

This item is non-returnable.