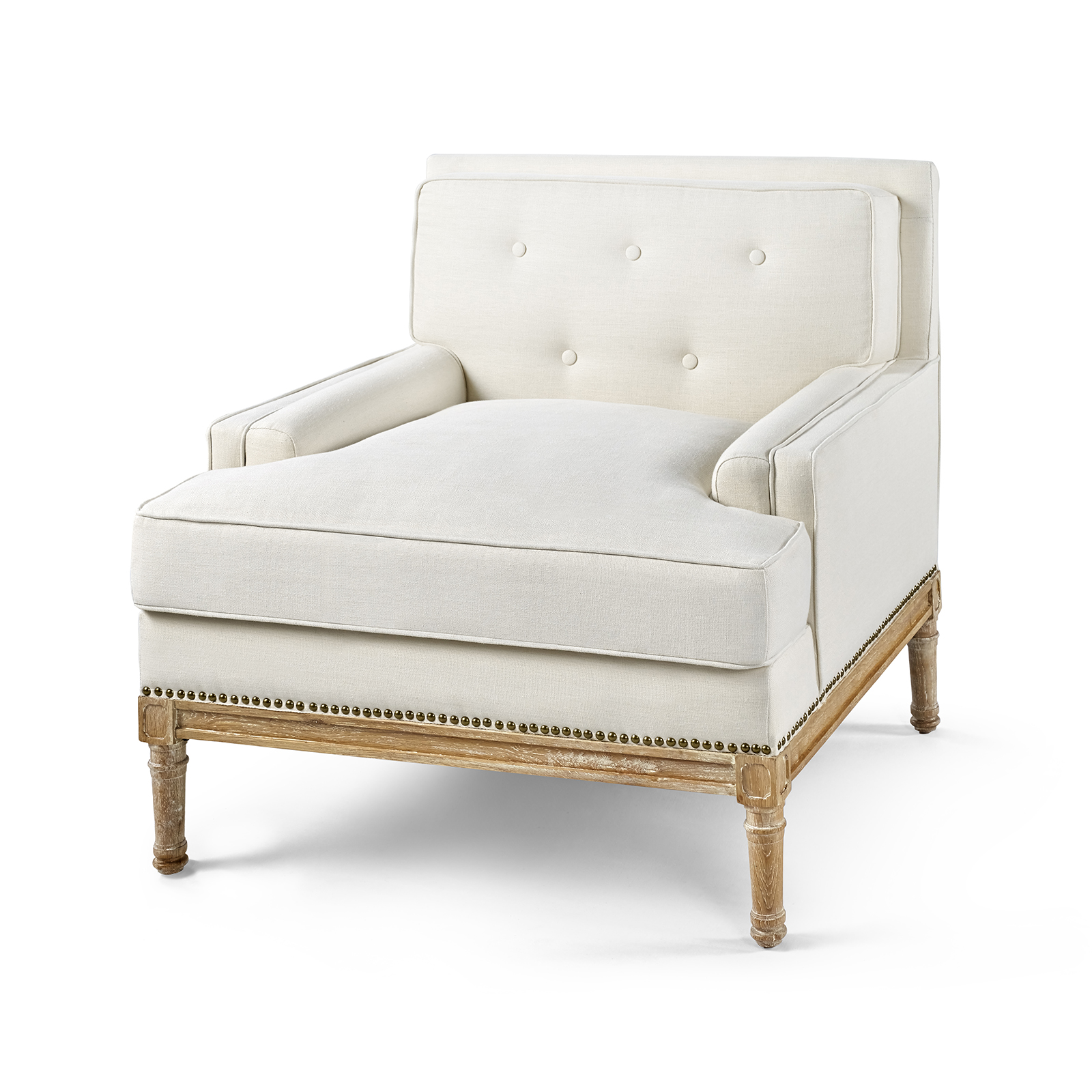 Need help styling this item? Work with a professional interior designer!
Color

Natural

Material

Cerused Oak, Linen

Size

35Wx34Dx33.5H

Assembly Required

No

The Davis collection is a polished, mid-century take on French upholstery. The design features a comfortable, deep seat with an elegant low back, slender profile and cerused oak base. Cushions are feather and down wrapped. Details include a tightly upholstered back, self-welted t-cushions and a tufted back cushion. The hand carved base has raised panel details and turned, tapering legs. An old-school nailhead technique connects the upholstered top to the crafted base.

Estimated Arrival

This is a item.

This Trade Exclusive vendor typically ships in-stock items in 7-10 business days. Out-of-stock items are placed on backorder and typically ship within 14 weeks. There is a $25 surcharge for upholstered furniture orders.

Return Policy Details

This item is non-returnable.