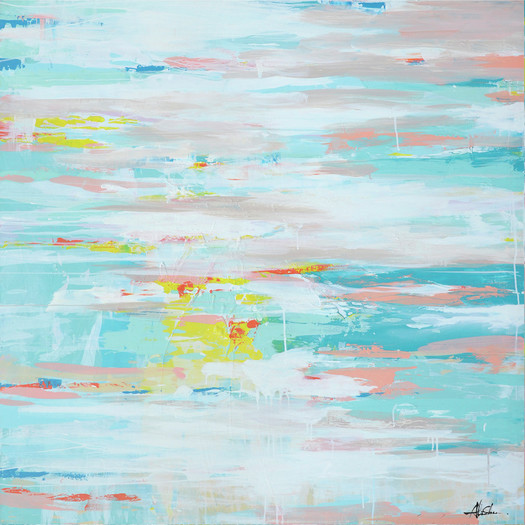 Need help styling this item? Work with a professional interior designer!
Color

Multicolor

Material

Canvas

Size

47" H x 47" W x 2" D

Assembly Required

No

Yosemite Home Decor presents an interesting hand painted piece of artwork. Perfect for the abstract art lover, this piece has several bright colors in various brushstrokes throughout the canvas. Light pink, bright teal and yellow splash across the canvas for a dramatic effect. The whole piece appears to be white washed with hints of red peeking through. This trendy piece of artwork would complement any room in the home.