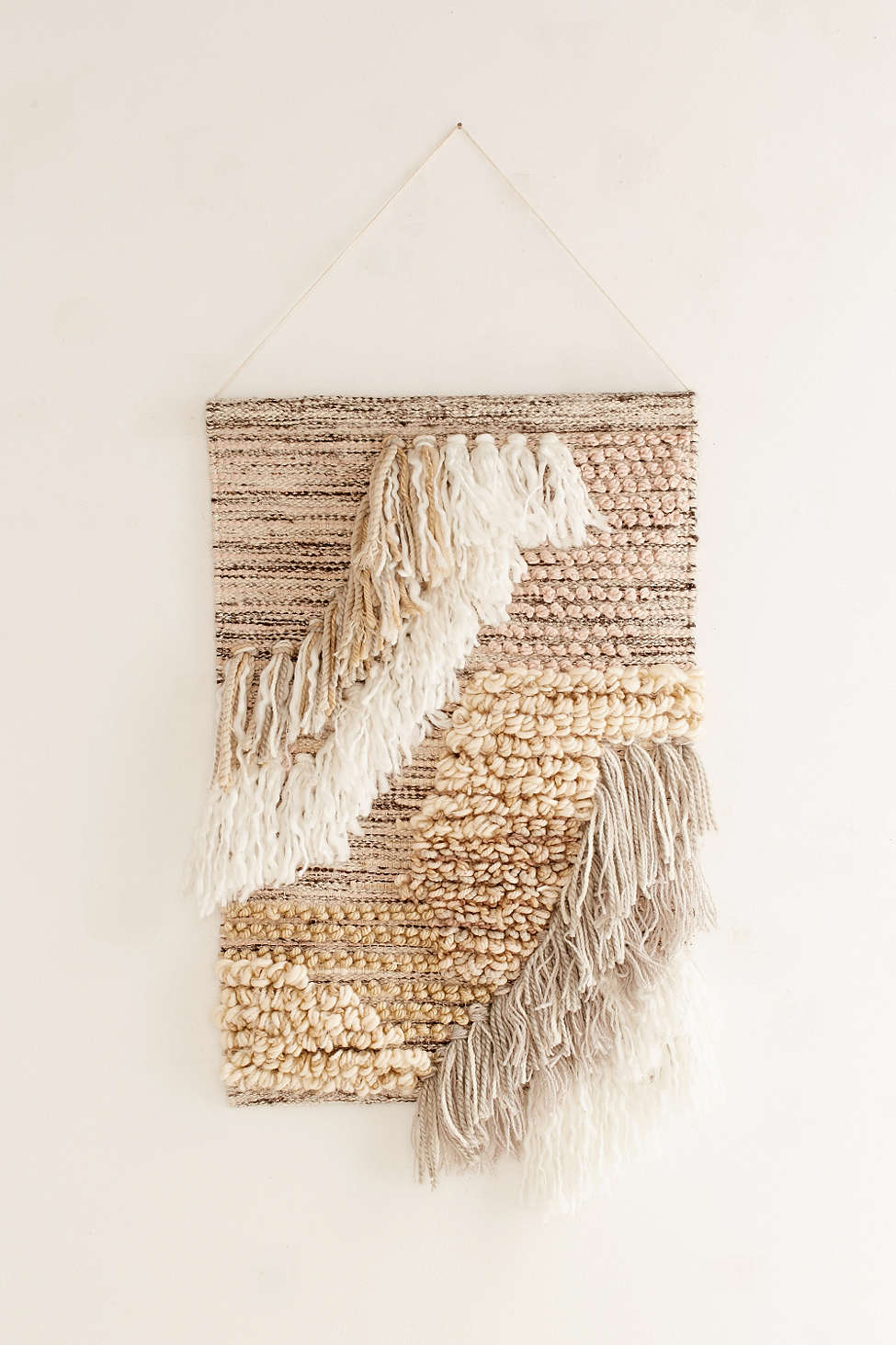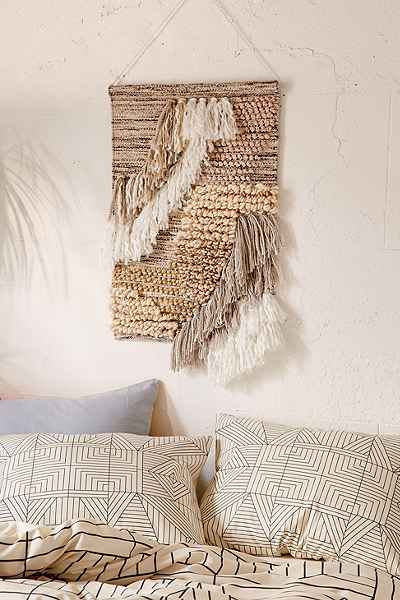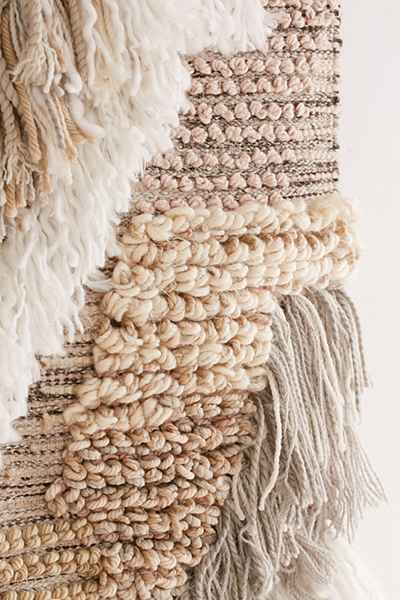 Need help styling this item? Work with a professional interior designer!
Color

Ivory

Material

Acrylic, cotton, viscose, wood

Size

20"W x 30"H

Assembly Required

No

Boho wall hanging made from mixed materials for a natural decor piece we love. Ready to hang near a window or on a wall anywhere (hardware not included).