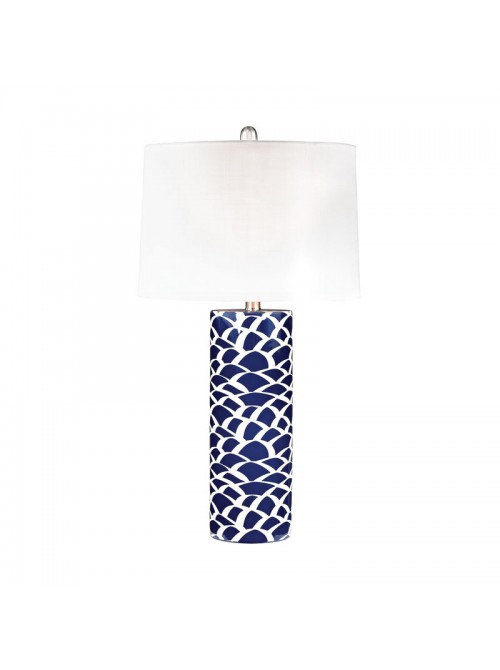 Need help styling this item? Work with a professional interior designer!
Color

Blue/White

Material

Ceramic, linen

Size

16"L x 15.5"W x 28" H

Assembly Required

No

An abstract sketch on deep blue creates an artistic pattern on the base of this lamp. The perfect way to add a colorful glow to a room.