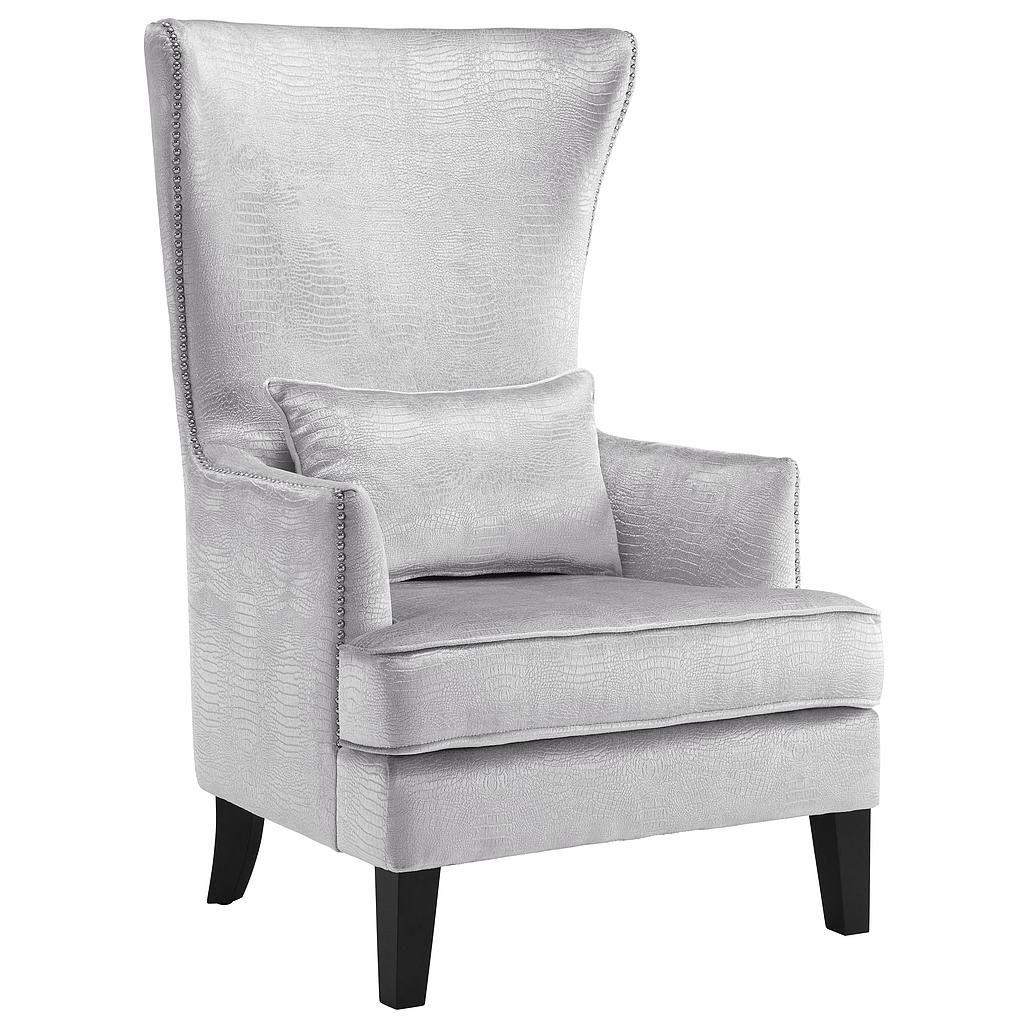 Need help styling this item? Work with a professional interior designer!
Color

Silver

Material

velvet

Size

31"W x 33.1"D x 48.4"H

Assembly Required

No

With its tall back and rich croc velvet upholstery, the Bristol chair adds flair to any room with an authoritative presence. The hand-applied silver nail head trim outlines the impressive silhouette making it the ultimate accent chair.

Estimated Arrival

This is a item.

This Trade Exclusive vendor typically ships in-stock items in 14-21 business days.

Return Policy Details

This item is non-returnable.