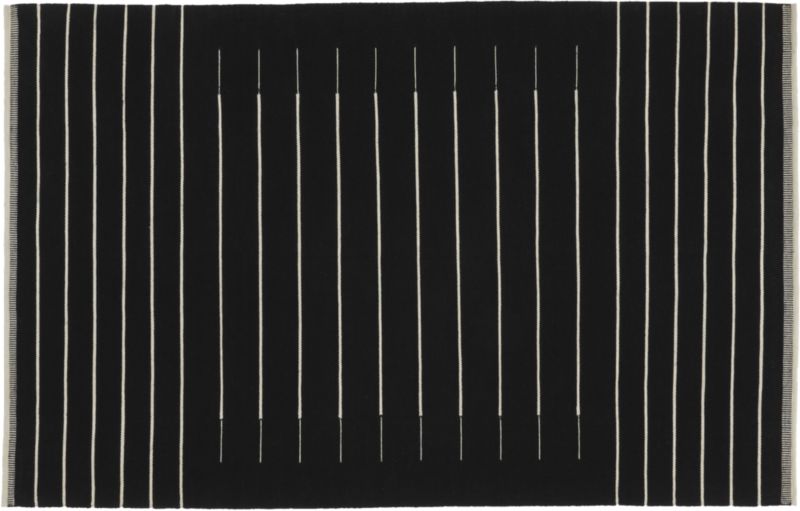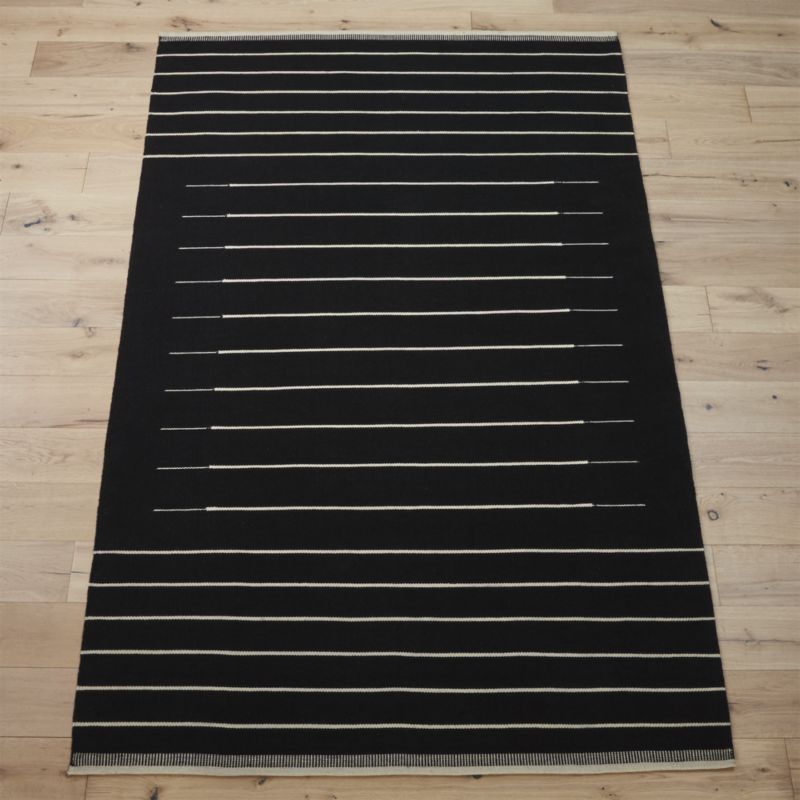 Need help styling this item? Work with a professional interior designer!
Color

Black with white stripes

Material

wool/cotton blend

Size

9' x 12'

Assembly Required

No

white stripes. Field of black backgrounds a modern linear weave. Thin white lines stripe a graphic pattern in a soft wool/cotton blend. Flatweave is comfortable underfoot yet stands up to traffic.