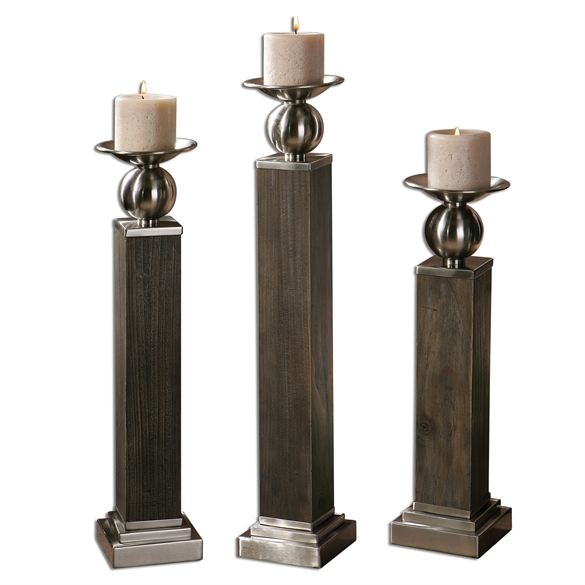 Light wood with a gray glaze and brushed aluminum accents. Distressed beige candles included. Sizes: sm-5x16x5, med-5x20x5, lg-5x21x5

Estimated Arrival

This Trade Exclusive vendor typically ships in-stock items in 7-10 business days.

Return Policy Details

Returns must be in original condition and packaging. Return shipping may apply. Custom Items are non-returnable.