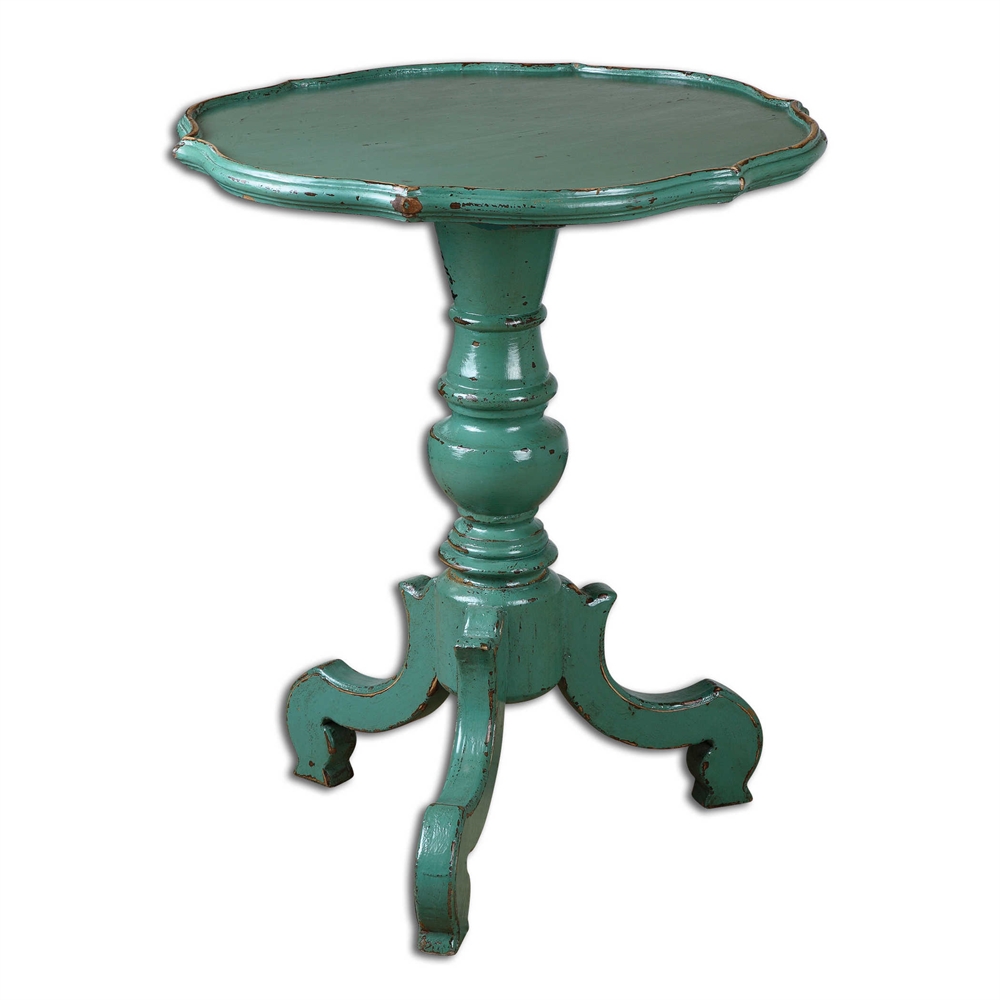 Need help styling this item? Work with a professional interior designer!
Color

Aqua

Material

solid reclaimed fir wood

Size

25 W X 30 H X 25 D (in)

Assembly Required

No

Turned pedestal and carvings crafted in solid reclaimed fir wood, with an antiqued aqua hand painted finish.

Estimated Arrival

This is a item.

This Trade Exclusive vendor typically ships in-stock items in 7-10 business days.

Return Policy Details

Returns must be in original condition and packaging. Return shipping may apply. Custom Items are non-returnable.